Giancarlo Perlas
February 19, 2019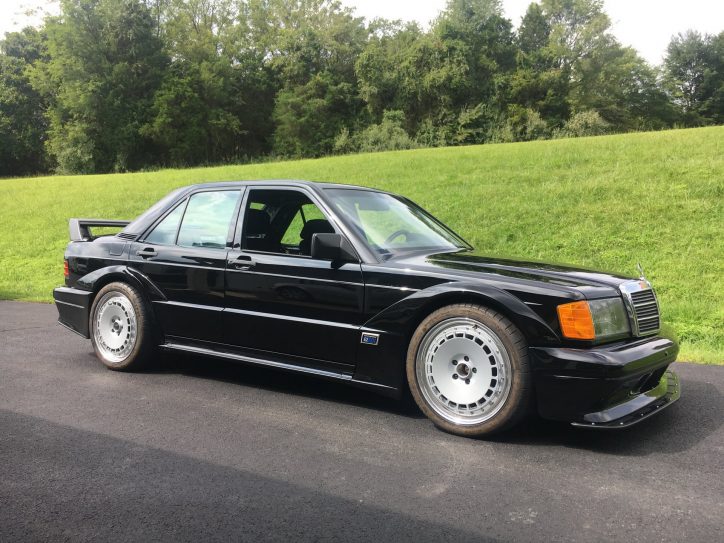 Back in the 1980s to the early 1990s, the Mercedes-Benz 190E 2.5 16 Evolution was the most popular car produced by the German company. Of course, Mercedes decided to end its production because of the changing landscape of the auto industry. Besides, the 190E's four-pot engine will not be able to handle the 6-cylinders and V-8s of today.
However, is it possible to see the same body of the 190E with a more powerful and modern Mercedes engine? That's what Piper Motorsport hopes to unleash with their "Frankenstein Benz," aptly called because it marries the body of the 190E (complete with the body kit for the complete look of the 1990s 2.5 16v EVO II) and the mechanicals of the W204 C63 AMG made between 2008 and 2014. The tuner has fitted the 190E with the engine, transmission, driveline, suspension, brakes, firewall, dash, electronics, and floor pan of a modern-day C63 AMG.
To fit everything together in the classic Benz, a lot of tweaking of the body must be done over the course of five years. It took Piper Motorsport that long to complete the work on this little project. The wheelbase was shortened, reinforcements were added, and a complete rebuild of the engine bay had to be done.
The result is a 190E 2.6 16 EVO that's fitted with a 6.2-liter V-8 engine, which is twice the size of the original 190E's four-pot. At best, the new engine can produce 231 horsepower for the EVO II. In the original C63 AMG, that makes 450 horsepower.