Giancarlo Perlas
December 14, 2018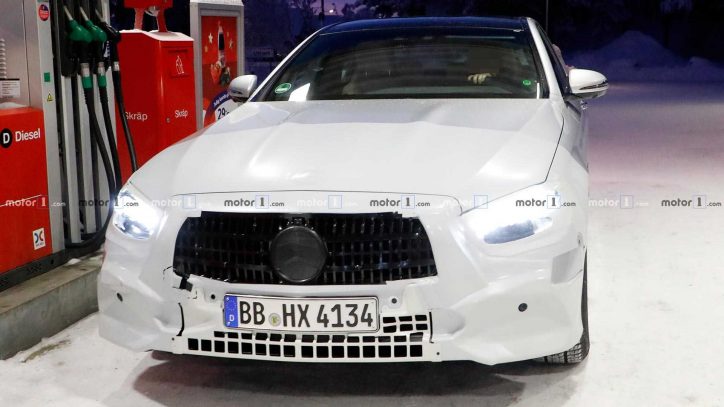 More than two years after the unveiling of the fifth-generation Mercedes-Benz E-Class at the 2016 North American International Auto Show, it appears that the car is receiving a mid-cycle refresh. The new spy photos of the sedan confirm this.
The images from Motor1 show a white E-Class that's not too different from its current model. However, some parts at the front and rear are concealed by white foil wraps. Normally, the covered areas indicate where the significant changes will take place.
Based on the layout of the car's fascia, it will get new headlamps. There are hints also that it will get some of the styling elements found in front of the latest CLS. Among the changes include the wider air intakes integrated on the sides of the front bumper and new mesh behind a more angular radiator grille. Going around the back reveals a new set of taillights too with very narrow LED strips.
It is hard to make out the interior of the facelifted E-Class in the spy shots. Some sources claim though that some of the tech within the new S-Class will trickle down to it. With that, it will probably have better screens with the MBUX multimedia system and enhanced driver assistance technology.
Don't expect much updates on the powertrain of the facelifted E-Class. The car will likely reflect the same set of outputs based on its present trim levels because Mercedes just gave the E-Class a fresh lineup of engines. Then again, don't rule out the possible tiny tweaks on the auto's power units.