Giancarlo Perlas
January 13, 2016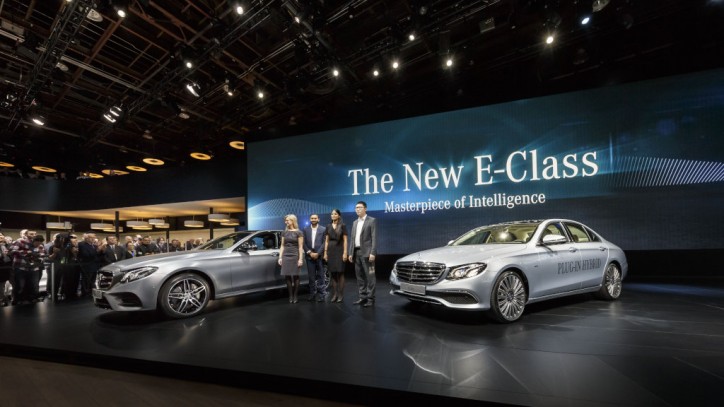 After ending the year 2015 with a bang, thanks to impressive sales figures that grew over 13 percent compared to the previous year, Mercedes-Benz follows up its success by highlighting its new products at the North American International Auto Show in Detroit.
The biggest star of the show was the 2017 Mercedes-Benz E-Class. The luxury car made its world premiere in the event during its traditional New Years Reception.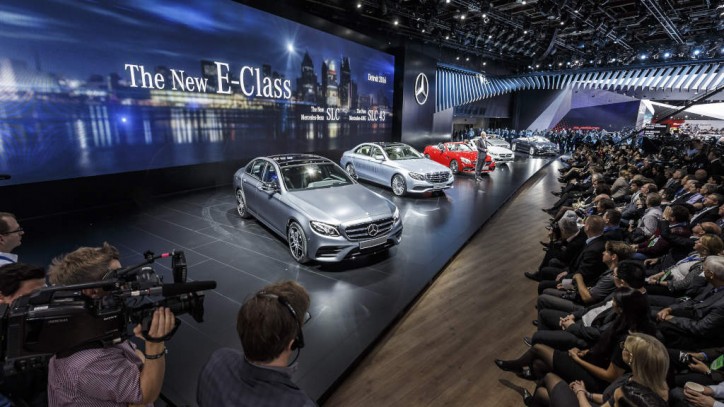 Aside from the more sensual styling of the new E-Class that takes its cues from the C-Class and S-Class, the main highlights of the car are the advanced technologies it houses. The auto is capable of driving itself up to 130 mph and even park itself using the smartphone. Prior to its official unveiling, the E-Class was also the first car to get licensed for autonomous test driving in Nevada.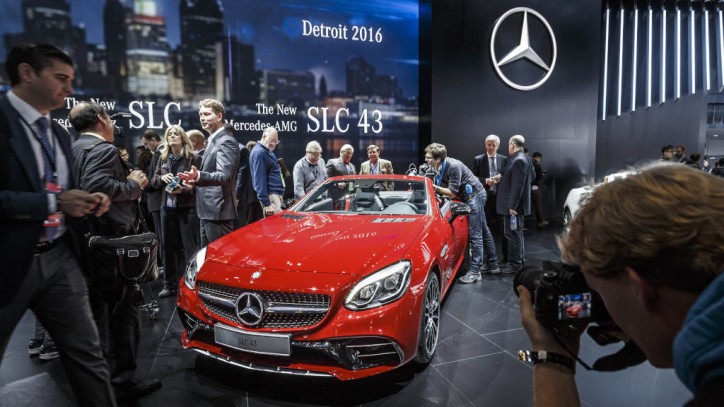 Although already unveiled earlier, the Mercedes-Benz SLC made an appearance in Detroit too. Both the standard Mercedes-Benz SLC 180 and the V6-powered Mercedes-AMG SLC 43 were displayed on stage.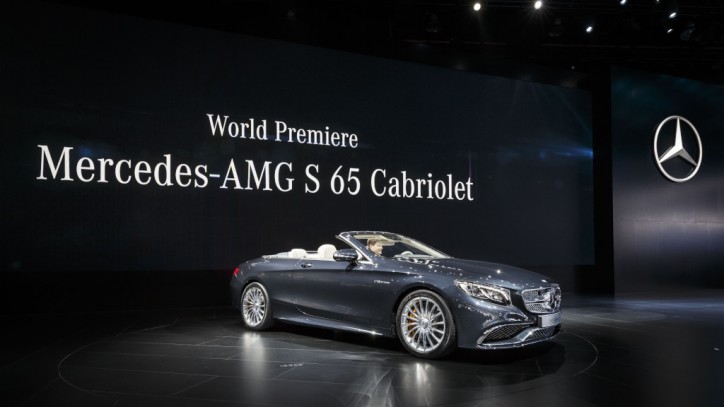 The Mercedes-Benz S 65 Cabriolet was showcased as well. It should be noted that the Mercedes-AMG S 65 Cabrio carries a mind-blowing V12 engine with an output of 630 hp and 1,000 Nm of torque.
Both the Mercedes-AMG SLC 43 and the Mercedes-AMG S 65 Cabrio hold the distinction as the dream cars of their brand.
Lastly, the smart cabrio made its U.S. premiere in the show. The mini car is touted as the world's most inexpensive cabriolet.
For more photos of Mercedes-Benz at the NAIAS 2016, check out the gallery below: