Giancarlo Perlas
December 15, 2018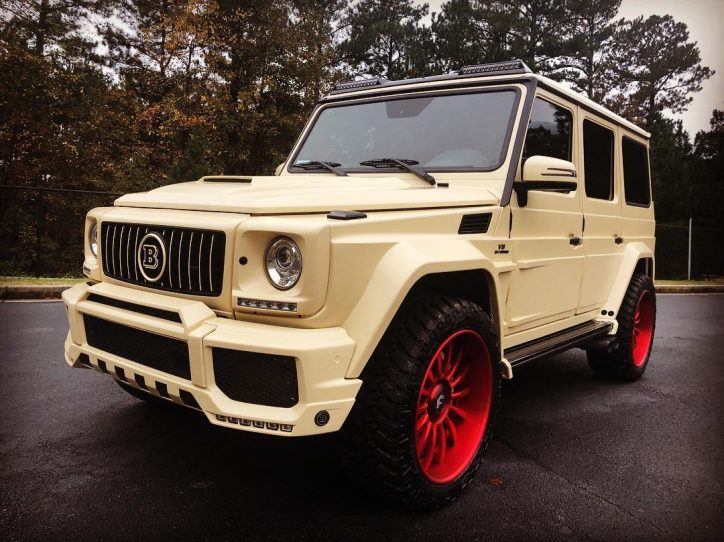 We just discovered a new gem from Brabus in the form of a customized Mercedes-Benz G-Class sport utility vehicle. The auto was given a desert sand-looking paint finish, and it looks like it's ready to enter military service!
The Mercedes-Benz G-Class is a truly remarkable vehicle. It has withstood the test of time for nearly four decades. The auto is resilient enough to be driven both on and off the road, making it ideal for military use. In fact, it is used by some armed forces worldwide. It first entered military service in 1981 in the Argentine Army.
This particular example from Brabus makes use of the previous generation G550 model. According to Carscoops, it was showcased at the Road Show International. The color of the vehicle was referred to as the "Desert Storm Satin".
It should be noted that Mercedes also offers a desert sand paint scheme for the new generation of the G-Class. However, this one from the German aftermarket tuner offers a different hue.
Complementing the new appearance of the G-Class is the wide body kit of Brabus. The upgrade extends the fenders of the vehicle to accommodate its bigger wheels. Meanwhile, the wheels of the auto are from Forgiato. It comes with flashy red spokes, which adds to the irresistible appeal of the unit.
Going inside reveals a mix of black and red leather covers on the surfaces of the seats and floor mats. Diamond stitching patterns line up the covers, which Brabus calls "nothing short of supreme".