Giancarlo Perlas
October 9, 2018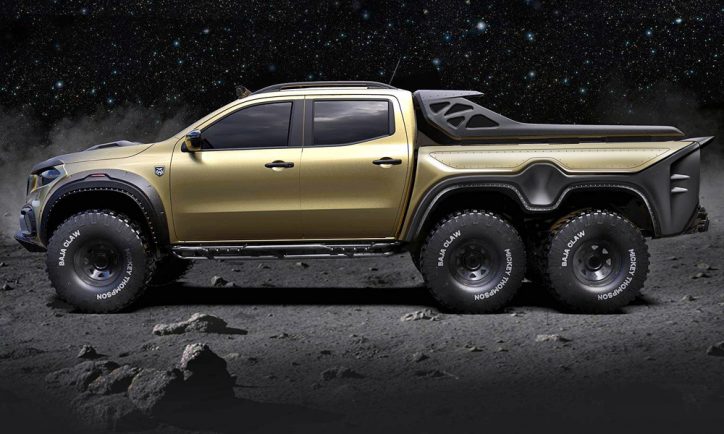 Carlex Design just released the images of its new project for the Mercedes-Benz X-Class. The Poland-based tuner is taking a page from the Mercedes-Benz G63 AMG 6×6 playbook in order to transform the premium pickup of the three-pointed star brand into a six-wheeler.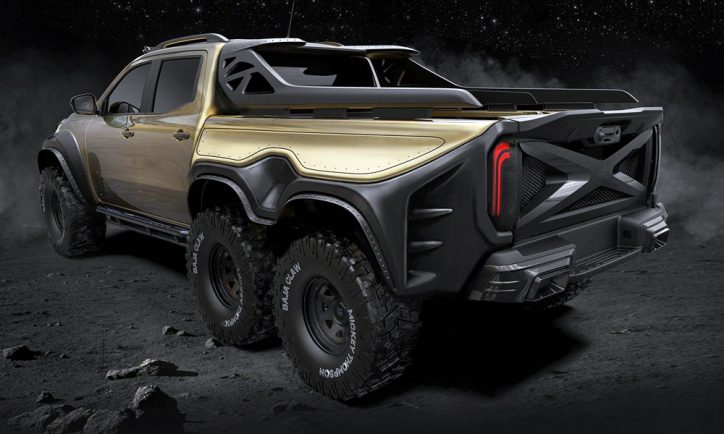 The Mercedes-Benz X-Class 6×6 is still a concept, and Carlex Design hasn't released much information about it yet. However, the company hinted that it will be called the "X-Class Exy 6×6".
The recipient of the overhaul is most likely the Mercedes-Benz X350d 4Matic model of the pickup. It is the most potent version of the X-Class by far with a 3.0-liter V6 turbodiesel under its hood. The unit is capable of producing 258 hp with 550 Nm of torque.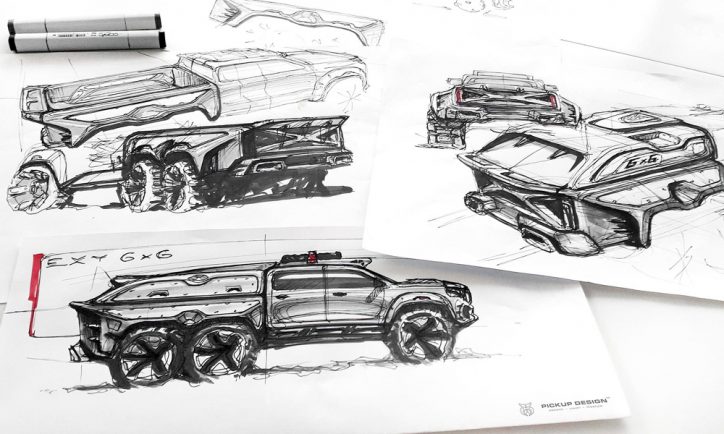 Carlex Design will add an extra axle to the auto to increase its hauling and off-road capabilities. The package includes heavy modifications for the front grille, fenders, tires, exhausts, rear length and tailgate design of the vehicle. It also adds huge air vents, bonnet protector, winch and LED lightbar on the roof of the X-Class.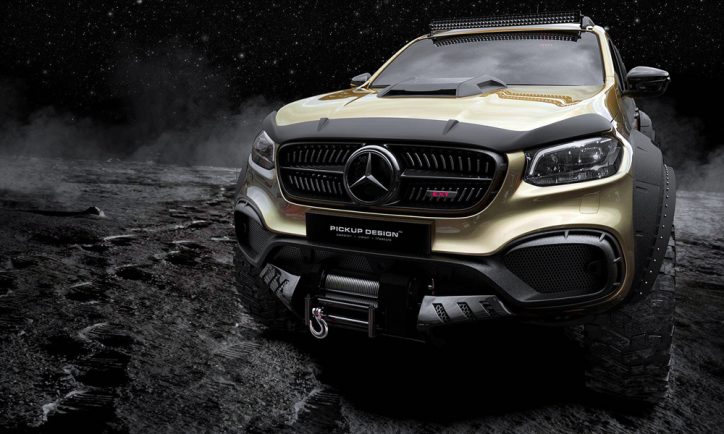 They say that the Carlex Design Mercedes-Benz X-Class 6×6 concept looks a lot like the more rugged X-Class concept—plus the extra two wheels—and we certainly agree with that.
The X-Class was only unveiled in 2017 but Carlex Design already introduced two packages for the auto. The first Exy package featured two versions, the Off-Road and the Urban, which both provide extensive enhancements to the look of the pickup. The latest was the Mercedes-Benz X-Class Yachting that has a Maybach level of styling.