Giancarlo Perlas
July 4, 2018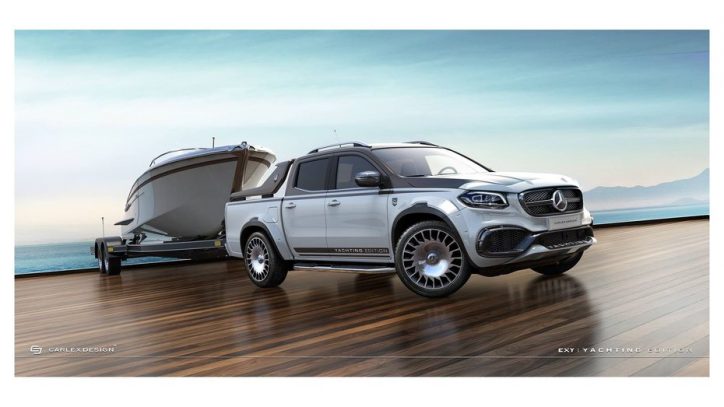 Compared to the other vehicles of Mercedes-Benz, the X-Class pickup features a more utilitarian design. The exterior and interior of the Mercedes-Benz X-Class may be a bump up compared to the G-Class in terms of its luxurious appeal, but the people at Carlex Design thinks that the vehicle could still benefit from a slew of upgrades in styling and comfort.
Recently, Polish tuning house Carlex Design introduced its custom body kit and interior overhauls for the X-Class. The new package called the "Mercedes-Benz X-Class Yachting" costs €105,000 or about $166,000. The amount already includes the price of the base Mercedes-Benz X-Class, which is around €37,000 or $58,600.
Exterior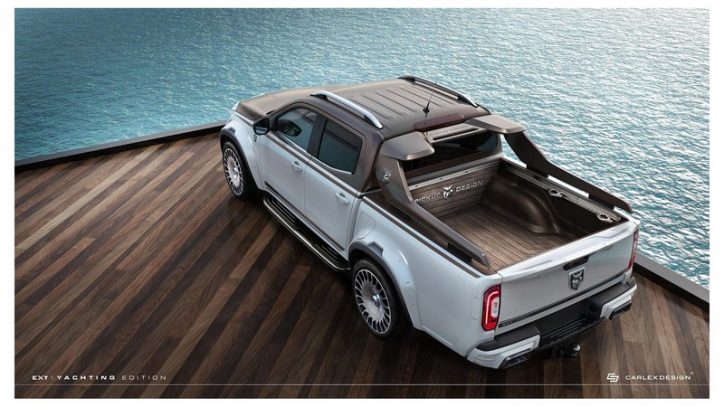 On the outside, the Mercedes-Benz X-Class Yachting gets the same front grille-design found on the Mercedes-Maybach S560 Cabriolet. This is complemented by a carbon fiber wide-body kit and teak-lined tray. Of course, it also takes the limited edition badges of Carlex just to remind onlookers that they are not simply looking at a regular X-Class.
Interior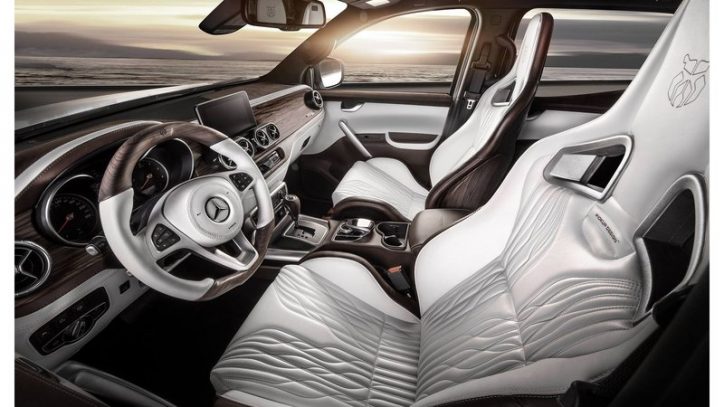 Major changes can be found inside the X-Class, too. Its surfaces benefit from the same Nappa Porzellan leather that the most expensive Mercedes models have. The full-grain leather, complete with elaborate stitching, wraps the sporty Recaro seats of the unit. Meanwhile, the backs of the front seats and the dashboard feature contrasting open-pore wood veneers.
It's Like the Mercedes-Maybach Model of the X-Class
Overall, the product brings the Mercedes X-Class to Maybach levels in and out. This should be the closest thing that people hoping for a Mercedes-Maybach X-Class will get.