Giancarlo Perlas
October 9, 2018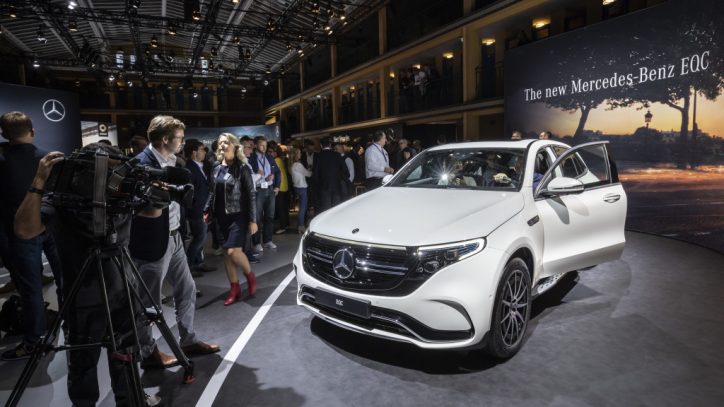 The history of the Mercedes-Benz name goes all the way back to 1926. It also traces its roots to Karl Benz who is credited as the inventor of the modern automobile. Over the years, the brand has become synonymous with luxury, making it one of the biggest companies worldwide.
Being the producer of premium cars, the income of Mercedes is definitely mind-blowing. According to Stavely Head, a car insurance provider in the U.K., the automaker makes a profit of $339 per second. That translates to an average of $20,310 per minute, $1,218,656 per hour and $29,247,743 per day!
Stavely Head based the figures on the 2017 annual report of Mercedes. To get the daily average earnings of Mercedes, it divided the overall 2017 profit of the company by 365 days.
Based on the analysis of CNBC, doing the math means Mercedes makes a $1,017 profit in three seconds. That is already more than the median weekly earnings in the U.S. for wage and salary workers. In July 2018, the Bureau of Statistics revealed that each worker brought home $876 a week. Going further, Mercedes reflects a profit of $58,495,488 in just two days, which is more than the $40 million net worth of Barack Obama.
The insurance provider also computed the number of cars sold by Mercedes on a daily basis. Looking at the revenue and total units sold by Mercedes in 2017, it estimated that the company sells five cars in a minute and 7,200 cars daily.
In terms of revenue, Mercedes gets an average $12,535,200 hourly and $300,844,800 daily. Ashley Peters, Managing Director of Staveley Head, said the data clearly shows that the German company is one of the leaders in the luxury car segment of the market.
The report pointed out that Mercedes ranks number 3 in revenue among other popular car makers today like Ford, Hyundai, Subaru, Porsche, Toyota, Bentley, Volkswagen, Skoda, Jaguar Land Rover, SEAT, Ferrari and Aston Martin.