Giancarlo Perlas
October 10, 2018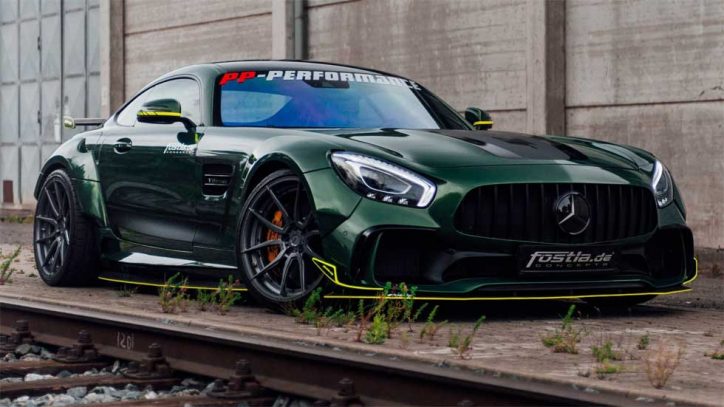 The Mercedes-AMG GT is undoubtedly amazing. Although a very different car, it has stood out as a worthy successor to the Mercedes-Benz SLS. But for owners who are looking to squeeze more power and give their AMG GT a customized look, Prior Design just released an aftermarket package for them.
Power
The highlight of the tuning package is the series of modifications made by the company to the 4.0-liter biturbo V8 engine of the car. The base AMG GT trim offers 469 hp and 465 lb-ft of torque in its fresh-from-the-factory form. Bringing it at the mercy of the specialists of Prior Design will bring the power up to a total of 650 hp and 590 lb-ft.
It should be noted that the output of the modded AMG GT from the tuner even surpasses that of the range-topping AMG GT R by 73 hp and 74 lb-ft.
Exterior
Knowing how Prior Design takes pride in their body kits for Mercedes cars, they also offer cosmetic enhancements to the exterior of the AMG GT to make it sportier. The tuner worked in partnership with Fostla for the feat.
Like the other works of the tuner for the AMG GT, the car receives a new aero kit from the package. The result is a beefier-looking version of the auto because of its wider appearance, thanks to the extended fenders, resculpted hood, side skirts, winglets, and protruding front lip spoiler. The vehicle takes a Malachite Green vynil wrap with yellow highlights too.
Lastly, the car is fitted with the 20-inch wheels of ADV.1. The suspension takes new KW coil springs and H&R wheel spacers to accommodate the bigger wheels.
Photos
Check out the gallery below for more images of the Prior Design Mercedes-AMG GT: