Giancarlo Perlas
September 9, 2018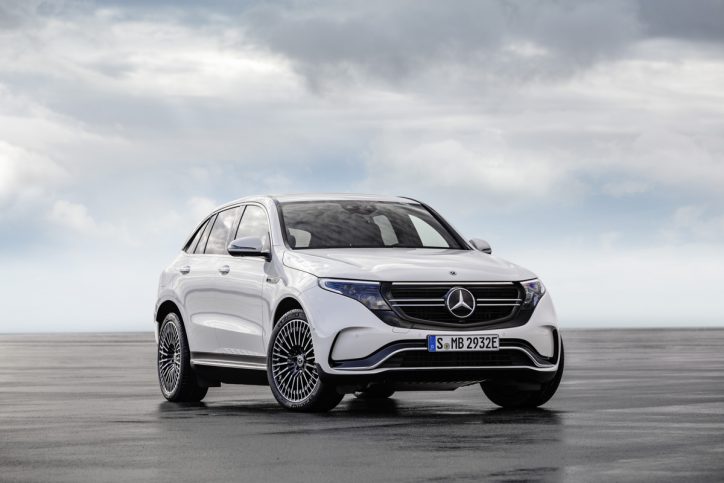 When the 2020 Mercedes-Benz EQC all-electric crossover was revealed earlier this week, there was a collective sigh of disappointment largely due to the fact that the design was rather bland. There was no distinctive feature on the crossover and it lacks the aggressive styling that we come to expect from the Generation EQ concept.
However, it looks like this was a deliberate attempt for the German luxury carmaker to make the first all-electric crossover under its EQ brand to lack the radical features of the concept version. EQ sales and marketing chief Jorg Heinemann told Autocar that for now, Mercedes is simply concerned with establishing a "starting point" for the entire EQ family without getting too aggressive with its styling.
He explained that the EQC is closely related to the similar-sized GLC but for the future models, the EQ brand would have a more distinct design and style. It was a deliberate attempt by Mercedes to take a "step-by-step approach" in designing the all-electric lineup.
Mercedes interior designer Hartmut Sinkwitz said that the company considers the EQC as the "starting point for the [EQ] electric family." The rather plain exterior is the "right amount of revolution" needed to jump-start a lineup that Mercedes is entering for the first time. Customers will get to see more in the coming EQ models, he promised.
This approach, though, made the EQ a sort of a plain and boring base model that no one would like to touch or even invest in. Of course, it's not an ugly car as the company may not exactly be capable of producing an unattractive vehicle, but it lacked that innovativeness and creativity promised with the release of the Generation EQ concept. It was simply an all-electric crossover with a Mercedes front grille and badge.
Although technically useless, Mercedes said it doesn't plan on ditching the front grille in future cars. "The grille is important because otherwise, the car would be faceless. It doesn't matter if there needs to be an air intake or not. We believe that every EQ car needs a certain shape in the front," exterior designer Robert Lesnik said.