Giancarlo Perlas
September 9, 2018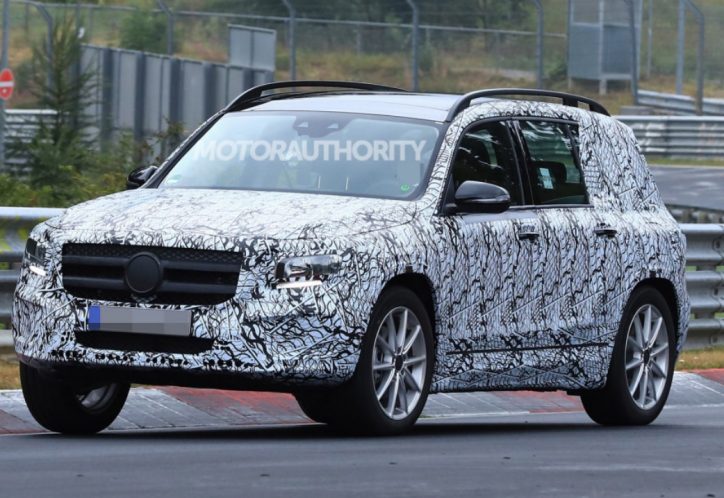 The 2020 Mercedes-Benz GLB compact crossover SUV has been spotted in prototype form with most of its camouflage gear gone. In this variant, Mercedes is already competing with its GLA, but the GLB is the bigger and more rugged offering with styling that's been influenced by the brand's larger SUVs.
It is worth noting, though, that the GLB won't be the mini G-Class we were all hoping for. Rather, it is based on the Ener-G-Force concept that was unveiled at the 2012 Los Angeles auto show. There were reasons, of course, why we thought this would be another GLA-styled SUV as engineers previously used the makeshift body of a GLA to hide the new mechanicals.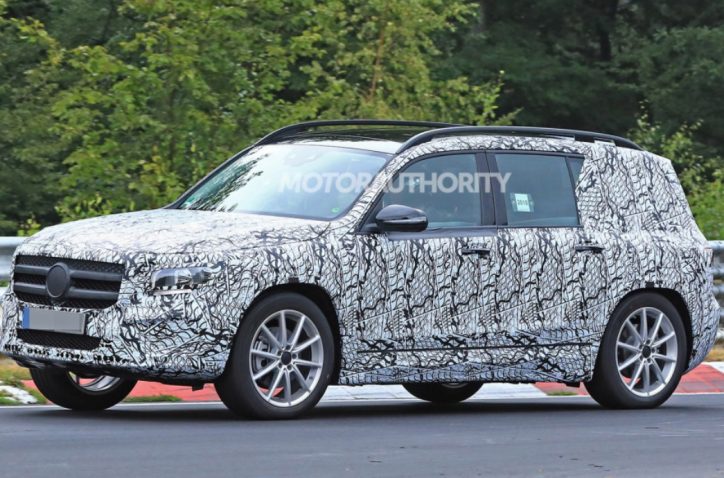 Based on the latest prototypes shown in the new spy spots, the test mules confirmed that the GLB would have a stretched wheelbase and wider track.
The new mechanicals to be fitted in the GLB is a next-generation version of the Modular Front-Drive Architecture (MFA) platform that is being used for front-wheel-drive-based compact cars. The architecture, which is referred to as the MFA2, offers weight savings and greater capacity for alternative drivetrains. This platform made its debut earlier this year in the new A-Class hatchback and sedan models.
The GLB, as well as the next-generation B-Class, will use the longest version of the platform. It will feature a powertrain lineup that consists of inline-4 units in both gasoline and diesel flavors, and a plug-in hybrid option. The last one should be available at some point in the future.
The MFA2-based cars will also use a more advanced interface called the MBUX (Mercedes-Benz User Experience). This new interface features digital screens for the instrument cluster and infotainment system, which can be seen in the more expensive E-Class and S-Class models. The infotainment screen has a touch capability and a natural-speech-activated system that can control many vehicle functions.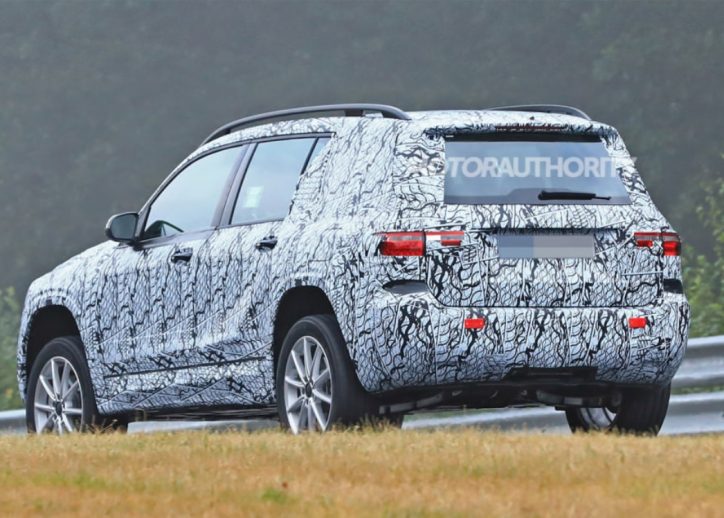 The GLB will likely be manufactured in a plant in Mexico, as well as in Europe and in China. The GLB should be on sale in 2019 as a 2020 model. Competitors will include the Jeep Renegade, BMW X2, and Volvo XC40.