Giancarlo Perlas
June 10, 2018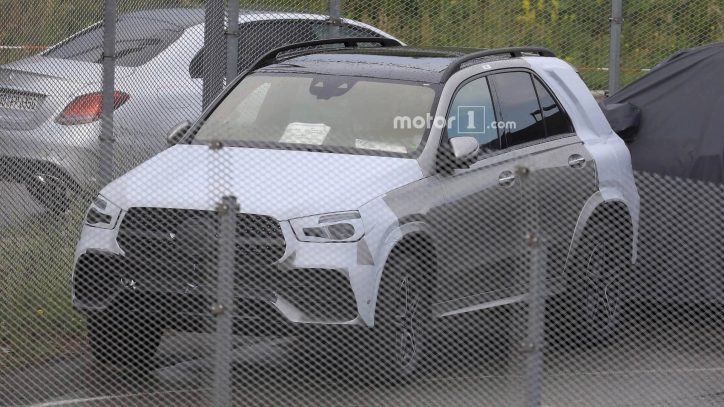 The striptease of the 2019 Mercedes-Benz GLE is nearly over. Recently, the upcoming sport utility vehicle was spotted nearly baring all of its exterior features.
Based on the spy shots of the Mercedes-Benz GLE from Motor1, the product is almost ready for release. The SUV is Merc's answer to the BMW X5.
It should be noted that the current GLE is merely a facelifted version of the M-Class. However, the new spy photos of the product reveal a next-generation model. Therefore, expect a major overhaul in the unit.
The most noticeable change in the next-gen GLE is found in each side panel of the auto. The body lines seem smoother compared to the rigid looking straight lines found in the current model. Then, the lighting appear to sleeker. The C-pillar of the SUV has been redesigned too. A dent is evident in the covered portion going to the rear just after the rear passenger windows.
It's hard to make out the fascia of the upcoming model because of the white strips hiding the radiator grille, front bumper, headlamps and the hood. But again, the wrapped areas usually indicate where the major improvements will be made. So, prepare to see significant styling upgrades there.
An earlier spy video also gave us a preview of the 2019 GLE's interior. The clip hints that the SUV will receive the same level of detailing and tech elements found in the E-Class. The auto is expected to carry the MBUX multimedia system that debuted at the 2018 CES.
2019 Mercedes-Benz GLE Spy Shots
Check out the latest spy shots of the 2019 Mercedes-Benz GLE SUV in the gallery below: