Giancarlo Perlas
April 30, 2018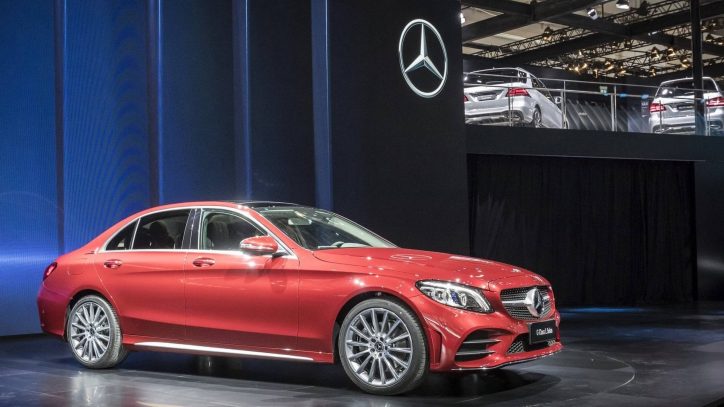 The Mercedes-Benz C-Class L Sedan was just unveiled at the 2018 Beijing Auto Show alongside the Vision Mercedes-Maybach Ultimate Luxury and the Mercedes-Benz A-Class L Sedan. So, what makes this one special?
More Legroom than the Standard
In a nutshell, the Mercedes-Benz C-Class L is all about offering the rear passengers more room to stretch their legs. The car simply carries all the updates found in the refreshed standard C-Class sedan. However, the C-Class L sedan is longer by 3.1 inches compared to the standard model of its range.
The Mercedes-Benz C-Class L Sedan was made to cater to customers who prefer getting chauffeured to their destinations. Extra space can be utilized by the rear passenger seated on the right portion by electronically adjusting the front passenger seat forward.
Notable Standard Equipment
According to Daimler, the Mercedes-Benz C-Class L possesses a new four-cylinder engine paired to a 48-volt technology (EQ Boost). Another noteworthy standard feature in the car is its wide infotainment screen.
Options for the Mercedes-Benz C-Class L
The Mercedes-Benz C-Class L is equipped with LED headlamps, but those who are willing to pay more can upgrade them to Multibeam LED headlights. The optional interior package also adds Energizing comfort control that manages the ambient lighting, sound, massage function and others that provide the passengers as well as the driver more ways to make their ride really convenient and relaxing.
Exclusive for China
Like the Mercedes A-Class L Sedan, the C-Class L is only sold in China. It is manufactured under the Beijing Benz Automotive joint venture of Daimler and BAIC Motor.
Photos
Here are some photos of the Mercedes-Benz C-Class L in Beijing: