Giancarlo Perlas
April 29, 2018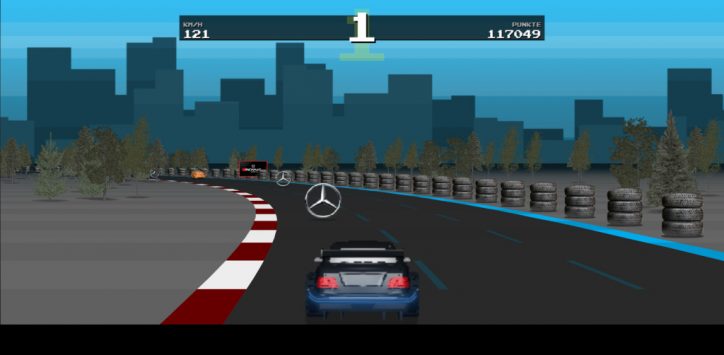 If you happen to love playing classic video games, here's your chance to put your skills to the test and win real prizes. A new Mercedes-Benz retro game lets you win a ride in the Mercedes-AMG C63 DTM race taxi and other consolation prizes.
Celebration of Mercedes-AMG's 30 Years in DTM
The Mercedes-Benz retro game is in commemoration of Mercedes-AMG Motorsport's 30th anniversary in the DTM scene. It can be played at a dedicated webpage under AMG Motorsport.
The game brings us back to the graphics found in arcades, PC and consoles during the 80s and 90s. It features a blue Mercedes DTM car, which the player will have to drive in a three-lane road. The goal of the game is to collect the Mercedes-Benz emblems scattered along the way while avoiding other cars. This should be accomplished within 60 seconds.
How to Play the Mercedes-Benz Retro Game
The Mercedes-Benz retro game is playable in PC or laptops. The A, S, and D keys on the keyboard gives the player control over the direction that the car will be driving. Alternatively, the players can use the arrow keys.
Getting the Mercedes logos provide speed boosts to the car. However, crashing into another vehicle will cost points.
The Prizes
As mentioned above, the grand prize is a ride in the DTM race taxi. It comes with two VIP hospitality tickets for the season finale in Hockenheim. The second placer will only get two VIP hospitality tickets for the last race weekend of the 2018 DTM season. On the other hand, the third placer will be given a chance to take part in a Mercedes-Benz Driving Event.
The link to the Retro Game Competition can be accessed here. Take note that you will have to supply your name and email address to join. Participants should be at least 18 years old.