Giancarlo Perlas
November 7, 2017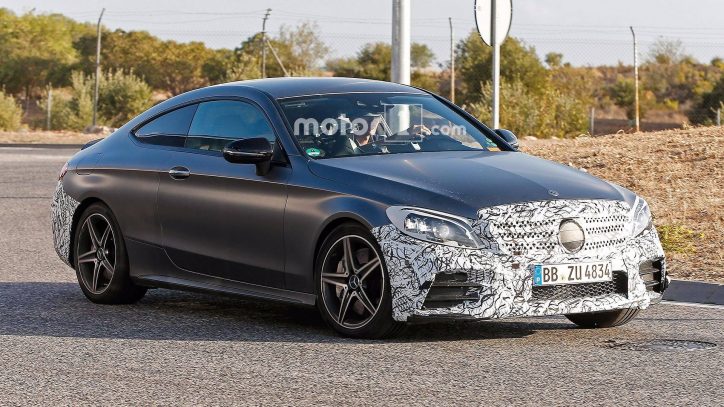 Appearing together with its range-topping sibling, the Mercedes-AMG C63 Coupe, the Mercedes-AMG C43 Coupe was recently seen while undergoing a test drive.
The C43 Coupe appeared in a gray finish with a light zebra camouflage hiding some of its exterior features. The wrapped areas mean updates will be placed there.
Based on the spy shots of the C43 Coupe by Motor1, the changes will be located on the bumpers and the grille. The radiator grille will likely get a Panamericana design. The styling with vertical slats first appeared in the Mercedes-AMG GT and is now becoming a staple in the AMG brand.
The report also mentioned that the LED headlamps of the C43 Coupe will get a makeover. The ones found in the E-Class will most probably trickle down in the AMG C-Class Coupe.
Like the C63 Coupe reported earlier, the C43 Coupe will be equipped with an upgraded infotainment system too. There will be a touchpad in the middle console to function as its controller. The steering wheel might get a sportier styling as well.
It should be noted that since the C43 Coupe bridges the gap between the standard Mercedes-Benz and AMG C-Class Coupe models, the car is not as aggressive-looking as the C63 Coupe. The engine of the two-door auto will possibly still run under the inline-six mill unlike the C63 Coupe that will most probably remain on the V8 range.
The updated C-Class lineup is expected to be unveiled by the end of this year.
Mercedes-AMG C43 Coupe Spy Shots
Check out the new spy shots of the Mercedes-AMG C43 Coupe in the gallery below: