Giancarlo Perlas
November 9, 2017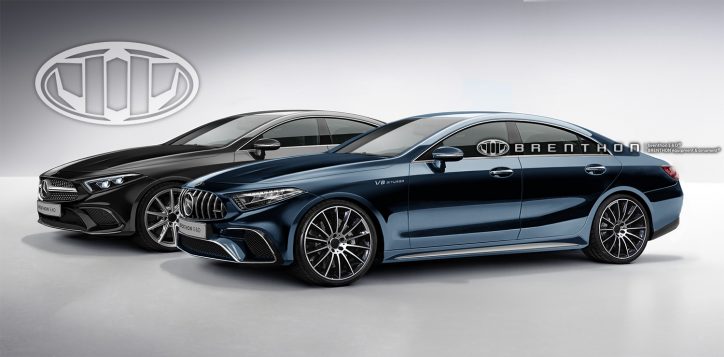 We are only days away from the unveiling of the Mercedes-Benz CLS. The car is set to make its world premiere at the Los Angeles Auto Show. It is possible that Mercedes might reveal its photos also before that event. While waiting, feast your eyes on the amazing rendering of the car, which include its Mercedes-AMG version.
Spy shots of the CLS have been going around since last year. So far, we have seen the auto in its camouflaged variant. With the official debut of the car fast approaching though, it is slowly shedding some of its zebra camo.
True to its purpose, which is to bridge the gap between the Mercedes-Benz E-Class and the S-Class, the CLS has many styling elements derived from the E-Class. However, because it sits above the E-Class, its styling has been tweaked to showcase a more luxurious "four-door coupe" design.
The defining factors of the new CLS are its sharper fascia and swooping roofline at the rear. These make it more elegant than the E-Class but not to the extent that it overshadows the S-Class. The car is also expected to carry updated headlamps and taillights with some tech possibly adopted from either the E-Class and S-Class.
The only trade off from the sexier frame of the coming CLS is its smaller greenhouse compared to the E-Class as a result of its roof's slope.
From the series of spy shots, design cues of the previous CLS and insider info, Brenthon was able to make a rendering of the likely exterior of the upcoming car. The images show the auto in its standard Mercedes-Benz form and Mercedes-AMG variant.
Mercedes-Benz CLS and Mercedes-AMG CLS Rendering
Check out the rendering of the upcoming Mercedes-Benz CLS and Mercedes-AMG CLS below: