Giancarlo Perlas
October 3, 2017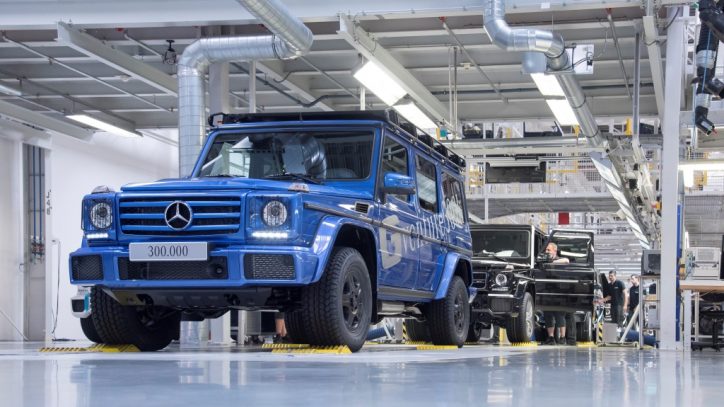 The Mercedes-Benz G-Class range is reportedly losing three of its models in the near future. On their way to the chopping block are the Mercedes-Benz G350d Professional, Mercedes-AMG G65, and the Mercedes-Benz G500 4×4².
According to MB Passion Blog, the move of the German automaker aims to streamline the G-Class lineup. The source claimed that the luxury brand is gearing to release a new model next year. The unveiling might come as early as the 2018 Detroit Motor Show. The new G-Class will be introduced with a 2019 model year.
As a send off, the 6.0-liter V12-powered AMG G65 will get a Final Edition model. The model will only be limited to a few units. On the other hand, the G350d Professional will be enjoying more time in the production line. The report said that it might be a few years until it rides into the sunset as Mercedes needs to satisfy customer demand for the vehicle first. Unfortunately, the G500 4×4², successor of the Mercedes-Benz G63 AMG 6×6, will be discontinued right away without much fanfare.
Earlier, when spy shots of the new G-Class came out, various sources stated that it will made by a new manufacturer. Canadian automaker Magna will take over the helm of its assembly in a Graz, Austria plant.
Though information about the next G-Class are still scarce, we expect it to have the V6 and V8 engine versions. Spy photos suggest that will have a longer wheelbase, wider track as well as cosmetic enhancements in the lighting system. The interior design will be revised too and it will receive major upgrades in its controls, navigation and entertainment system.