Giancarlo Perlas
September 11, 2017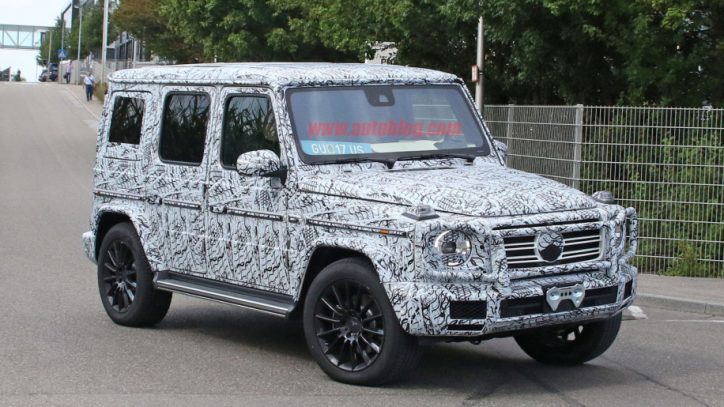 Spy shots of the new Mercedes-Benz G-Class just surfaced. The subject appears in heavy zebra camouflage but the shape and buldges on the surface of the auto give us an idea what to expect from it.
Compared to the present G-Class model, the prototype here looks bigger and wider. Autoblog, the source of the spy photos, said the track of the auto is around four inches wider. The previous images of the new G-Class that were leaked showed the vehicle's headlamps and taillights wrapped in camo but the pictures here already give us a clear view of the revisions on those parts.
While the interior of the G-Class is hard to see in the images, earlier spy shots reveal major updates inside the vehicle. The controls, navigation and entertainment system found in the E-Class and S-Class cars will be carried over to the SUV.
Engine
There's no confirmation yet about the engine trims of the revised G-Class. However, we expect its lineup to at least have the new V6 and V8 engines of Mercedes. The most powerful model, the G65, will likely carry the current V12 unit of the range.
New Manufacturer
According to the report, new G-Class will be made by Canadian automaker Magna in Graz, Austria. It added that the G-Class we have now will be made alongside the revised model, but the older one will be marketed as a simpler offering of the G-wagen.
Spy Photos of the New Mercedes-Benz G-Class
Check out some of the new spy shots of the next Mercedes-Benz G-Class in the gallery below: