Giancarlo Perlas
September 15, 2017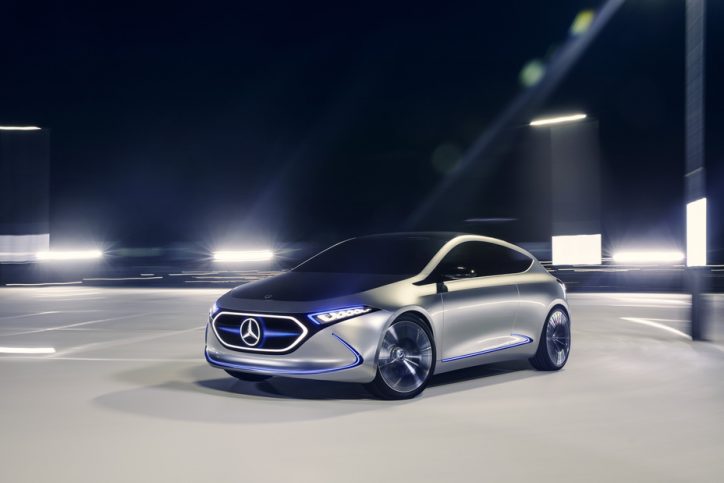 After the Mercedes-Benz Concept EQ, its maker just unveiled its hatchback version at the 2017 Frankfurt Motor Show. Called the Mercedes-Benz Concept EQ A, the car is the first all-electric vehicle to be included in the EQ range.
Design
As expected, the Mercedes-Benz Concept EQ A retained all the key styling elements of its older sibling. The hatchback's body features the Aesthetics A design language of the German automaker, which make use of sweeping angles instead of the usual utilization of creases.
There have been a few updates between the earlier concept and the new EQ A. Among them were the more protruding front lip spoiler, revised headlamps and new grille design with animated visuals.
According to the company, the virtual grille also displays the drive mode the car is currently in. A flaming horizontal format means it is in "Sport" mode while shifting into vertical struts similar to the Panamericana radiator grille of AMG cars says it is in "Sport Plus".
Powetrain
The Mercedes-Benz Concept EQ A is equipped with two electric motors. The combined output of the power units is over 200 kW. The performance of the car is boosted by its scalable battery components and all-wheel drive system. As mentioned above, it features two drive programs namely the "Sport" and "Sport Plus".
The hatchback has an estimated electric range of 400 kilometers. However, MBUSA noted that the distance it can travel depends on the battery capacity installed. Charging of the auto's battery pack is via induction or wallbox with rapid charging function.