Giancarlo Perlas
September 6, 2017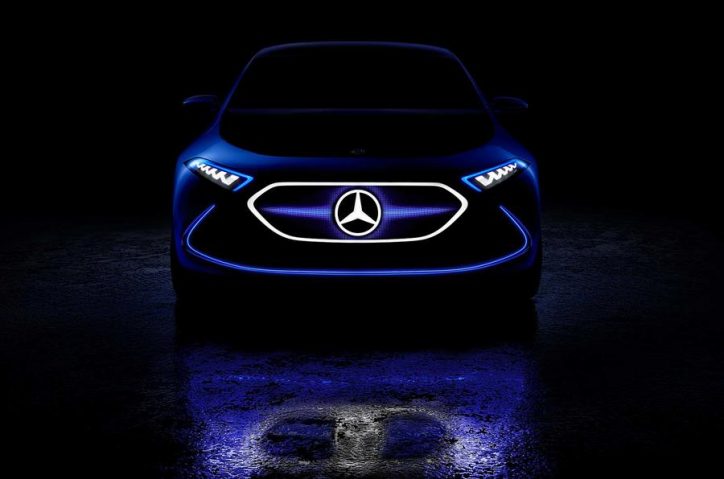 A teaser for the Mercedes-Benz Concept EQ A was just officially released. The vehicle will carry an all-electric powertrain, and it will be unveiled by its maker at the coming Frankfurt Motor Show this month.
The Mercedes-Benz Concept EQ A is part of the three-pointed star marque's electric vehicle offensive going to 2022. Based on earlier reports, Daimler revealed that Mercedes is targeting to make at least 10 EVs between this year and the said deadline. The models that will fall under the EQ range will include small up to large vehicles. The Mercedes-Benz Concept EQ A is expected to be categorized under the compact hatchback segment of the group.
The Mercedes-Benz Concept EQ A will have the same basic architecture found on the Mercedes-Benz Concept EQ, which was unveiled early year. The teaser of the Concept EQ A shows that it adopted the same long hood, huge front grille, sharp headlights and flared fenders found on the Concept EQ.
There just appears a little tweak in the shape of the front radiator grille though because the one in the teaser seems to follow a hexagonal shape. However, it should be reminded that most of the portions of the teased Concept EQ A are covered in shadows so it is still hard to make out all its key features.
According to several inside sources, the Concept EQ A might be equipped with the same battery found in the Concept EQ. The unit is estimated to have a driving range of 310 miles at full charge.