Giancarlo Perlas
May 27, 2017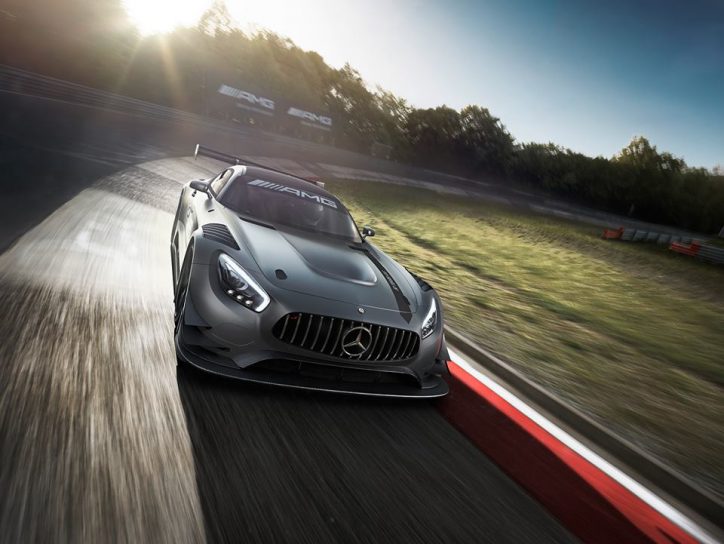 Mercedes-AMG is celebrating its 50th anniversary. To commemorate the event, the brand introduced the Mercedes-AMG GT3 Edition 50.
The special edition Mercedes-AMG GT3 will only be limited to five units. AMG said that the car is made to appeal to collectors who have a passion for motorsport. The units are delivered directly in Affalterbach.
Here are the key features of the race car based on sources:
1. Engine
AMG retains the 6.3-liter naturally-aspirated V8 engine of the car. The unit keeps its 622 hp configuration with 635 Nm of torque distributed via a six-speed sequential racing transmission. The configuration allows the vehicle to accelerate from zero to 100 km/h in just 3.8 seconds while its top speed can reach up to 332 km/h.
2. Exterior
The Mercedes-AMG GT3 Edition 50 ramps up its exclusivity with its more aggressive look. The car gets a new carbon fiber body kit with new bumpers, redesigned side skirts, added air intakes on the front fenders, improved rear diffuser and expanded rear wing.
The car also has a bespoke gray paint finish adorned with black stripes. New "50 Years AMG" badges can be found on the hood and doors of the vehicle too.
3. Interior
The exterior of the Mercedes-AMG GT3 Edition 50 is complemented by new elements in the interior like new carbon fiber racing seats, rollcage and racing steering wheel. New race-specific switchgear and enhanced instrument cluster are installed as well. Again, special badges indicating the 50-year anniversary of AMG line up the seatbelts.
Photos
Check out the photos of the Mercedes-AMG GT3 Edition 50 in the gallery below: