Ryan Joseph Ramos
May 27, 2017
Lewis Hamilton's struggles continued from practice to qualifying, limping to P14 on the grid at the Monaco GP.
"I was devastated after the session," said Hamilton. He said he couldn't even get out of his car. At one point, he almost crashed. He also struggled consistently with his car's tyre set up.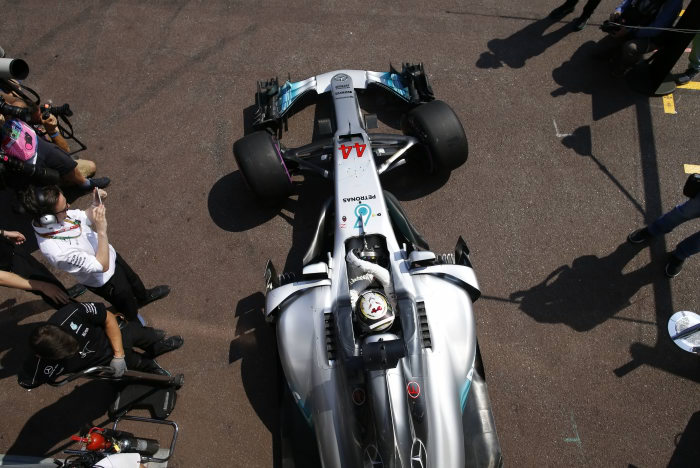 So he could only watch as a crash dashed what would be his final attempt to get into P3. There, the Ferrari drivers would end up on top after a tightly fought session.
Kimi Raikkonen took pole position, followed by Sebastian Vettel. Not all was lost for Mercedes, though, as Valtteri Bottas was able to come in third and snag a seat at the second row of the grid. What's more, he was only 0.045 seconds behind pole.
The pole is Raikkonen's first since 2008 (!!!) and 17th for his career. The Ferrari front row should make it difficult for Hamilton to close the gap between himself and Vettel, who leads the drivers' championship standings by 6 points.
"It's difficult to overtake here but it's definitely a race of opportunity," said Bottas. "Tomorrow is Monaco, where anything can happen."
Having good position on the grid is a key to victory at Monaco, a city track in which it is quite hard to overtake. Of course, if anyone can do something about it, surely Lewis can. Perhaps you'll recall his 2011 overtake on Michael Schumacher? Hamilton was still with McLaren then, and Schumi was in his Mercedes. For sure, though, this is an uphill battle for the Brit.
Who knows, though? Perhaps some unfortunate drivers will have their races end prematurely. Hamilton can only hope that he is not one of them.
Mercedes will also turn to Bottas for a strong performance off the bat. We'll see how the newcomer holds his own against the front row of Mercedes at the Monaco GP.