Giancarlo Perlas
March 2, 2017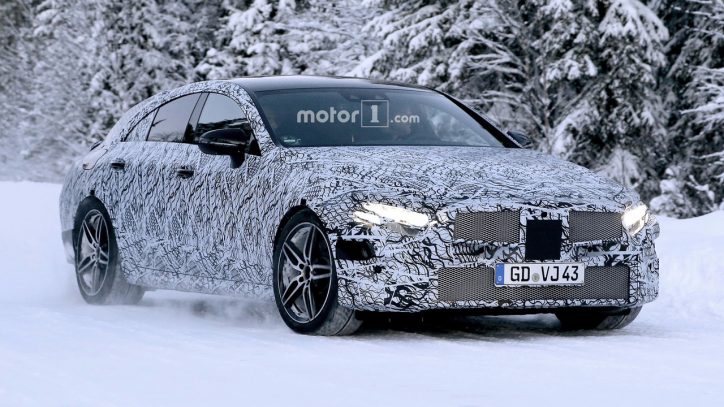 New spy photos showing what appears to be a new generation of the Mercedes-Benz CLS just emerged online. The car is expected to bear a 2018 model year.
There have been rumors that Mercedes-AMG will unveil the GT4 saloon based on the Mercedes-AMG GT at the Geneva Motor Show next week. Sources suspect that the the auto will replace the CLS four-door coupe as the three-pointed star's contender to the Porsche Panamera when it arrives in the market. However, the analysis could be wrong as a fully-camouflaged vehicle resembling the CLS was spotted while it underwent winter testing at a Mercedes facility somewhere in Sweden.
The spy shots here indicate that the car rides on the same platform used by the E-Class. The CLS is considered as the sibling of the E-Class because they both share the same platform. But what makes the CLS different from the E-Class is that it features a longer wheelbase, more rear legroom and sexier sloping profile of its rear roofline. The said features seem to be present in the prototype shown here which strengthen suspicions that it could be the next-gen model of the CLS.
It is noticeable that the trunk of the prototype appears to be bulkier than the current CLS. The source of the photos claimed though that the thick layer at the back of the vehicle was strategically placed by Mercedes to conceal the real identity of the camouflaged car.
Photos of the 2018 Mercedes-Benz CLS
Check out the spy shots of the camo-wrapped 2018 Mercedes-Benz CLS prototype in the gallery below: