Giancarlo Perlas
January 25, 2017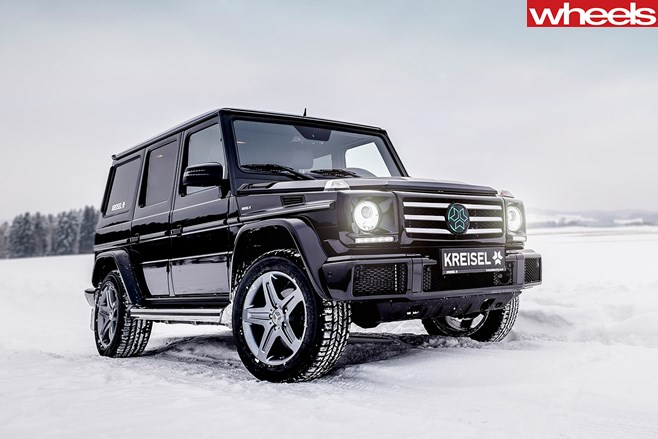 On January 24 , 2017 the first all-electric Mercedes-Benz G-Wagen was launched in Austria. Gracing the event was Hollywood action star Arnold Schwarzenegger.
It should be noted though that the all-electric G-Wagen is not officially from Mercedes. The SUV was a project of Austrian firm Kreisel Electric, according to Wheels magazine. Other known offerings of the company are EV versions of the Porsche Panamera, BMW 3-Series Touring, Skoda Yeti and Volkswagen Golf.
Former California governor Schwarzenegger praised the electric G-Wagen saying, "This amazing off-road vehicle as a clean and fast electric car? A dream has become real!"
The EV G-Wagen is based on the Mercedes-Benz G350d. The diesel-fed V6 engine of the auto was stripped out to make way for electric batteries and electric motors. The resulting output of the SUVs power unit is at 360 kW. Schwarzenegger was reportedly involved in the development of the vehicle. He is also Kriesel's brand ambassor.
The electric batteries of the auto has a capacity of 80 kWh. In around 25 minutes, the power of the SUV can be charged up to 80 percent. Then at full charge, the electric G-Wagen can travel at a distance of approximately 300 km.
The batteries of the electric G-Wagen weigh at an estimated 510 kg. Kriesel made sure that the space and comfort offered by the G-Class are not compromised by positioning the batteries under the hood as a replacement to its diesel engine and the other is at the rear taking the portion reserved for the fuel-tank of the auto.
The firm claimed that the electric G-Wagen can match the off-road performance of the G-Class' diesel model.