Giancarlo Perlas
November 17, 2016
Over the years, have seen several specialists install their tuning packages for the Mercedes-AMG A45. The newest tuning package revealed for the car was from Speed-Buster.
So how does the Speed-Buster Mercedes-AMG A45 compare with the other versions from other known tuners like Brabus, Vath and Posaidon? Let's take a quick look at each one of them.
Speed-Buster Mercedes-AMG A45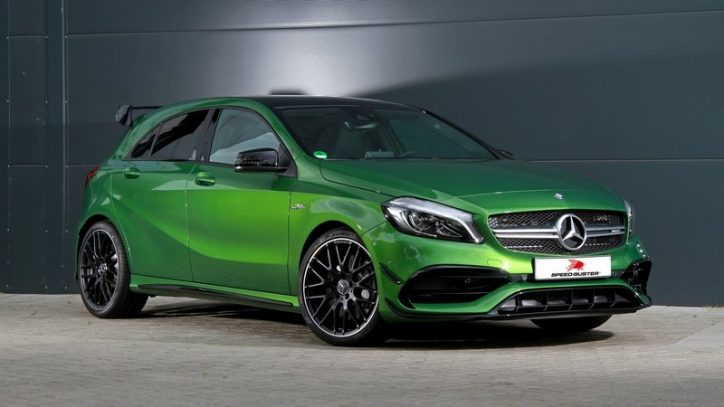 Speed-Buster kept the design of the A45 AMG, but it gave the car 431 hp and 431 lb-ft of torque. The acceleration of the auto from zero to 60 mph is at 4 seconds with a top speed of 180 mph.
Brabus Mercedes-Benz A45 AMG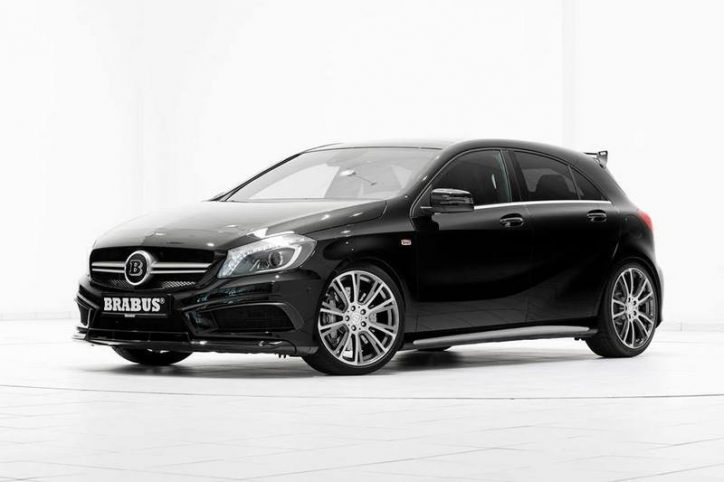 Brabus imbued the 2014 A45 AMG with aero components consisting of new bumpers, rear wing, and monoblock alloy wheels. The power of the car was brought up to 400 hp with 396 lb-ft of torque. The numbers allow the auto to sprint from zero to 60 mph in 4.2 seconds and get a max speed of 170 mph.
Vath Mercedes-Benz A45 AMG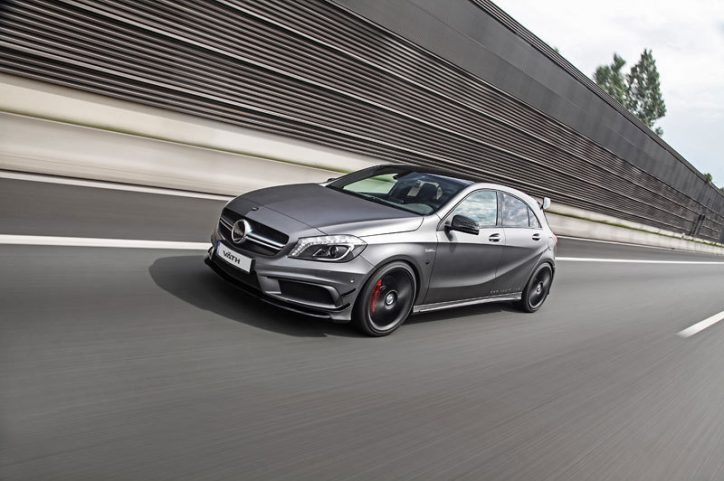 Vath's take on the 2014 A45 AMG also included cosmetic changes. The tuner gave the car new bumpers, air intakes, rear spoiler, exhaust tips, and 20-inch wheels. In its core lies an output of 425 hp and 350 lb-ft of torque. The figures propel the compact vehicle from zero to 60 mph in mere 4.2 seconds and allow it to run up to 174 mph.
Posaidon Mercedes-AMG A45
Posaidon only offered subtle subtle changes to the overall appearance of the A45 AMG. The enhancements only included the wheels plus the signature decals of the tuner. Vath has the most powerful engine configuration for the car though compared to the other tuners featured here. The company improved the output of the auto to 500 hp and 409 lb-ft of torque allowing it to accelerate from zero to 60 mph in mere 3.5 seconds. The top speed of the vehicle is electronically-limited to 196 mph.
Which is Your Pick?
If on a budget, the Speed-Buster AMG A45 tuning kit is ideal for you as it only costs roughly $1,100. For the best exterior, the one from Vath is a nice choice. However, if you want the most power, take the Posaidon package.
Source: TopSpeed