Giancarlo Perlas
November 26, 2016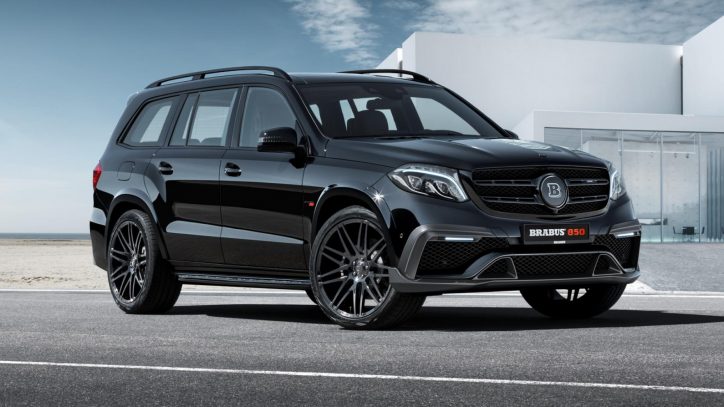 Brabus, one of the leading aftermarket tuners of Mercedes-Benz vehicles, recently released details about their new package for the Mercedes-AMG GLS 63 SUV called the "Brabus 850 XL." The new product boosts the engine power of the auto, offers it better driving performance, and enhances its look.
Here are the 5 cool stuff provided by the new Brabus package to the Mercedes-AMG GLS 63:
1. Engine
The Brabus 850 XL retains the handcrafted biturbo V8 engine of the Mercedes-AMG GLS 63, but the displacement of the auto is increased from 5.5 liters to 6 liters. From the standard 585 hp output of the vehicle, the upgrade raises the numbers to 850 hp—as the name of the package implies. Then from the original 760 Nm torque of the AMG GLS, the figures jump to a whopping 1,450 Nm at peak rpm.
All that power allows the Brabus 850 XL to sprint from zero to 100 km/h in just 4.2 seconds. The top speed of the SUV is capped at 300 km/h.
2. Exterior Body
To match its more powerful core, the Brabus package gives the GLS optimized front spoiler lip, air intakes, air deflectors with LED markers, exhaust system, and 21 to 23-inch "Platinum Edition" wheels wrapped in large tires measuring up to 295/35 R 23.
3. Interior Design
Most tuning packages shy away from offering interior upgrades. However, the Brabus 850 XL is available with options for buyers to get a more luxurious and stylish leather than the one offered by AMG. There are plenty of combinations to choose from depending on budget of the customer like carbon and Alcantara trims.
4. Suspension
Brabus installs a special control module for the air suspension of the AMG GLS. It's ride height is lowered by about 1.2 inch to give it a sportier appeal.
5. Photos
Below are some photos of the Brabus-tuned Mercedes-AMG GLS 63: