Giancarlo Perlas
November 26, 2016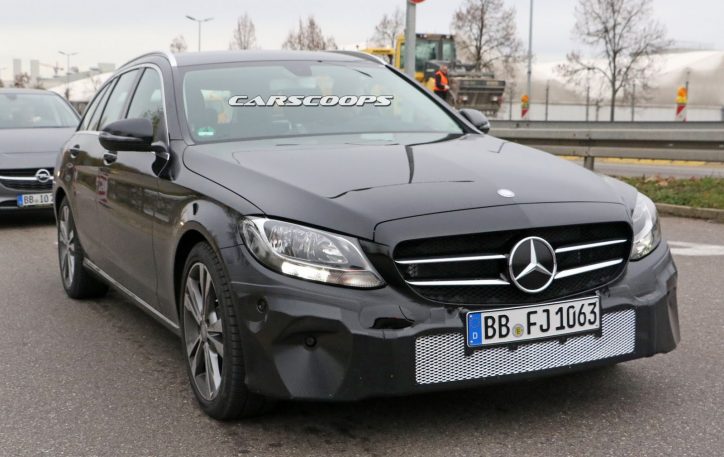 New spy shots reveal the facelifted models of the Mercedes-Benz C-Class. The cars shown in the images are the sedan and estate models of the range.
According to Carscoops, which is also the source of the spy shots, the facelifted Mercedes-Benz C-Class is due next year. The car will likely carry a 2018 model year.
From the images provided by the source and various reports we have gathered so far, here are our top 3 expectations from the upcoming facelifted C-Class sedan and estate:
1. Exterior
The spied C-Class only has one part wrapped in camouflage. The covered portions of prototypes being tested in the open usually indicate where the changes will occur.
Just the front bumper of the facelifted C-Class is hidden by the blacked out wrap. Therefore, only that area will be touched by the styling update. It seems Mercedes is keeping the lighting system of the existing C-Class in its 2018 facelifted model.
2. Interior
A peek inside the facelifted C-Class reveals some improvements in the interior. Many of the controls and the steering wheel appear to be new. It should be noted that the spied car ditches the mouse-like device on top of the big dial at the middle of the auto.
3. Engine
Although the photos do not show the power unit of the facelifted C-Class, we suspect that the range will offer the new inline-six engines of Mercedes in its key models.
Spy Shots of the 2018 Facelifted Mercedes-Benz C-Class
Check out the spy photos of the 2018 C-Class in gallery below: