Ryan Joseph Ramos
October 23, 2016
Lewis Hamilton managed to gain back some ground in the race for the 2016 F1 drivers championship. The Mercedes driver took the win at the US GP over teammate Nico Rosberg and managed to climb to within 26 points of the lead, with three races left in the season.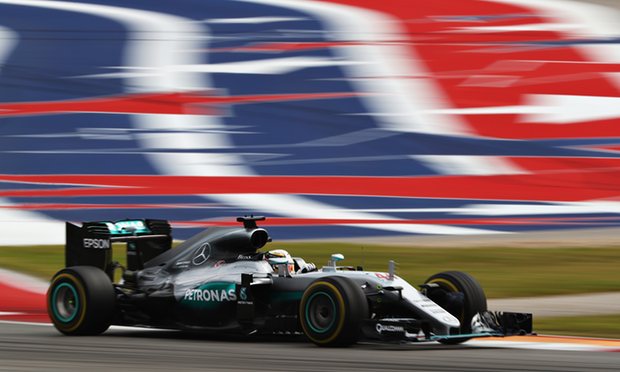 It was a smooth win for Hamilton, all the way from pole position. The US GP marked the British driver's 50th career victory, after earning his 58th pole position earlier in the weekend. This also happens to the 101st podium finish of Hamiton's career.
Daniel Ricciardo of Red Bull Racing rounded out the podium finishers. He lost the chance to challenge for at least second place no thanks to the virtual safety car. Unfortunately, it was caused by Ricciardo's own teammate, after Max Verstappen's car crawled to a halt following an apparent engine failure.
Down in the grid, the battle for fifth managed to stir some excitement late as Carlos Sainz, Felipe Massa, and Fernando Alonso duked it out with several laps left. Alonso eventually won to claim a solid finish for the struggling McLaren team. Ferrari's Sebastian Vettel was comfortably in fourth ahead of Alonso.
So after the US GP, Nico Rosberg is still ahead in the standings with 331 points to Lewis Hamilton's 305. Hamilton is still alive in the race to the title, but he won't be able to win unless he wins it all while Rosberg suffers at least a setback or two. Even if Rosberg finishes in second while Hamilton wins all three, Rosberg will hold on to win the championship.
Of course, nothing is a given–Hamilton is painfully aware of that. We'll just have to take it race by race and see what transpires.
The next race is on October 30, the 2016 Mexican Grand Prix, which will be in Mexico City's Autódromo Hermanos Rodríguez.