Giancarlo Perlas
June 22, 2016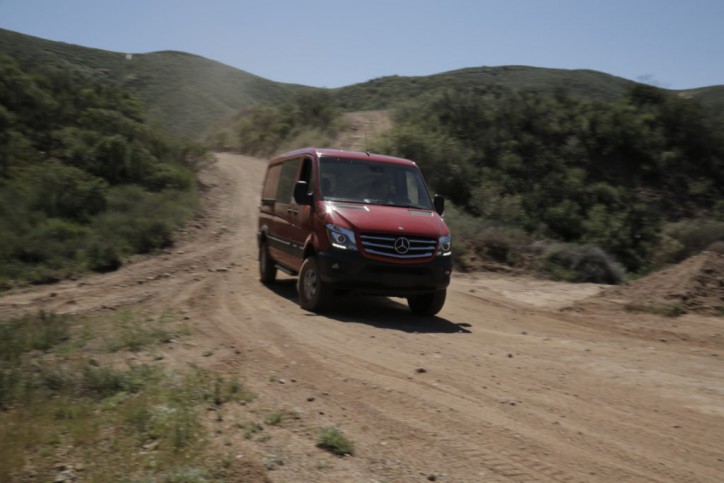 The Mercedes-Benz Sprinter may not hold a candle against the Mercedes-Benz G-Class. However, it is also capable of conquering the dirt road.
In a video released by Manuel Carrillo III in his YouTube channel, he demonstrates what the Mercedes-Benz Sprinter 4×4 Crew Van is capable of. But before anything else, let us take a quick look at the key specs of the van that many thought can only only pass through a smooth cemented pavement.
The 2015 Mercedes-Benz Sprinter 4×4 Crew Van is the first four-wheel-drive van offered in the United States of America, according to Motortrend. Before, lifted four-wheel-drive vans were only offered through aftermarket sources in the U.S. despite having this kind of configuration available overseas.
The 4×4 Sprinter is available in 3.0-liter turbodiesel V6 engine. It can produce up to 180 hp and 325 lb-ft of torque. The power of the van is distributed via a five-speed automatic transmission.
The cool feature of the van that a G-Class does not have is its spacious rear. Just like what Carillo said, he can fit a small living room inside it, or you can make an ultimate office out of it complete with an awesome entertainment system that will help you relax after a tiring job like the Nick Saban Signature Series.
As a passenger van, the stock configuration of the Sprinter allows up to five seating capacity. However, when the space within it is maximized, it can hold up to 12 passengers.
Based on the review, the Mercedes-Benz Sprinter 4×4 Crew Van only costs somewhere along the mid $50,000 range.