Peter Parcon
May 31, 2016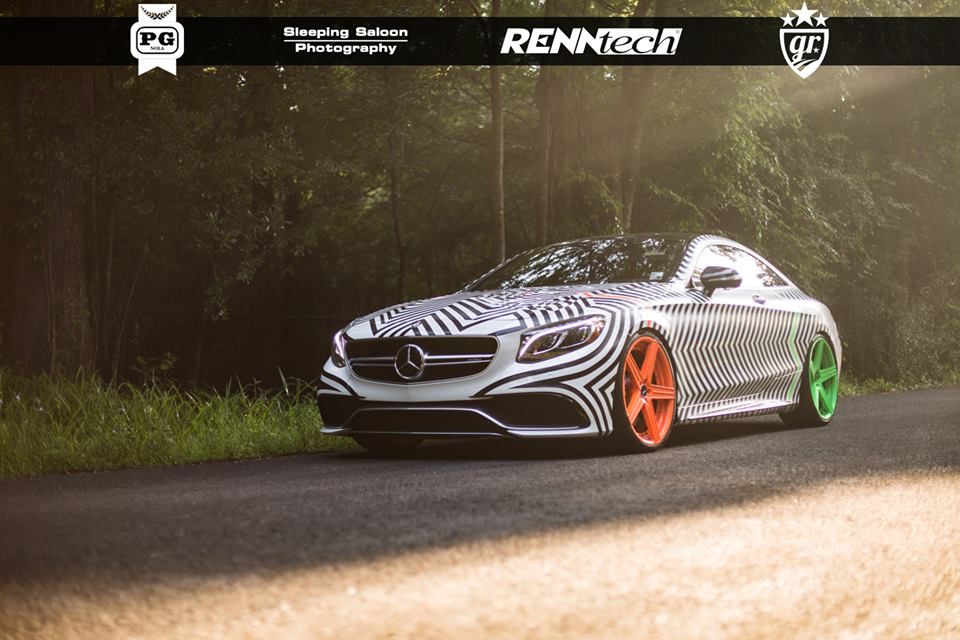 The GoldRush Rally this year was the eight edition of the event and was held between May 13 and May 21 in different venues in the United States. Thus year's edition of the annual event was called the GRT8EST and featured a number of impressive luxury vehicles with peculiar-looking wraps. One of these luxury vehicles was the Mercedes-Benz S63 AMG Coupe of RENNtech, a shown on a report from motorward.com.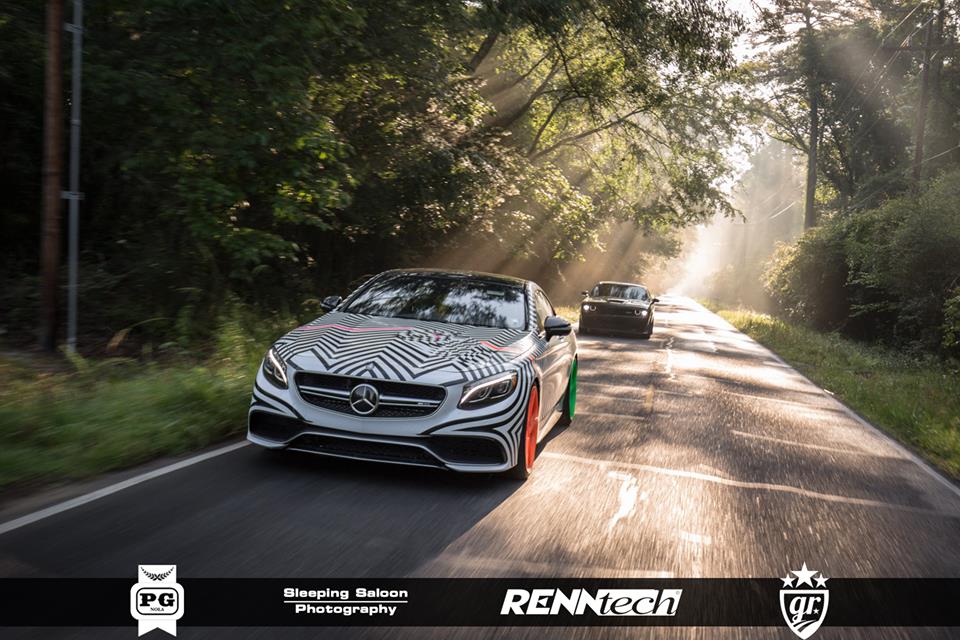 The S63 AMG Coupe tuned by RENNtech was wrapped by PG Nola, a LA-based graphic design company. The design of the wrap looked like it just came out of a comic book. The wrappers may have thought of experimenting on the colors to use on the luxury vehicle as the patterns depicted an optical illusion with some orange and green streaks based on the color of the wheels on all four corners of the car. While it may be possible that the colors of the wheel were a late addition, they did give the luxury vehicle a fun overall appearance.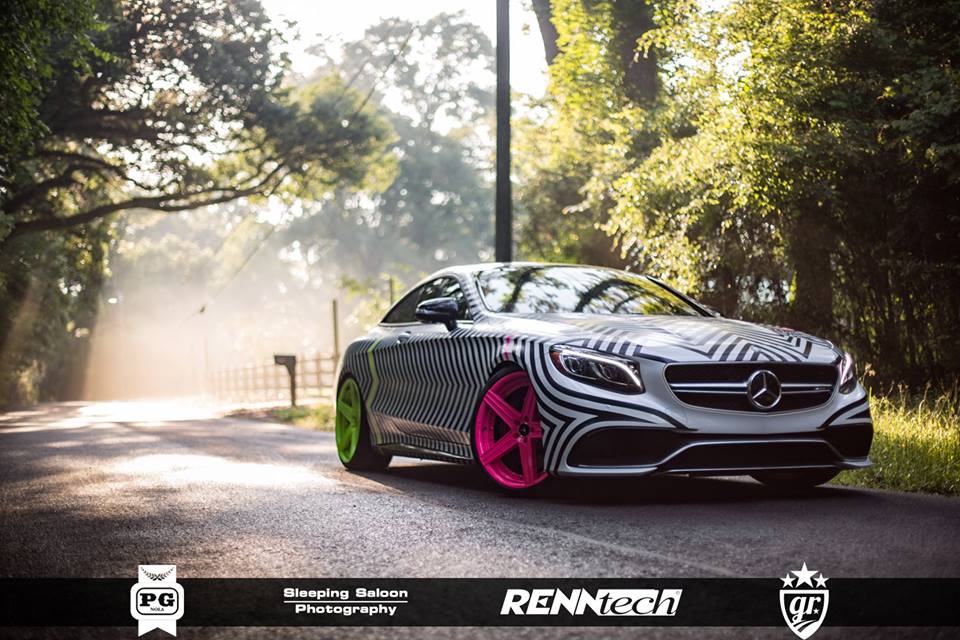 Since it was tuned by RENNtech, the S63 Coupe has a number of features including a power kit designed for the twin-turbo engine to bring its power output up to 669 HP while the torque went up to 734 Nm. This kit is made up of an ECU remap, upgraded turbo from RENNtech, carbon fiber air intake kit and stainless steel downpipes featuring 200-cell catalytic converters. This RENNtech-tuned Mercedes-Benz S63 Coupe also comes with an upgraded seven-speed transmission system to complete the whole package.