Giancarlo Perlas
April 9, 2016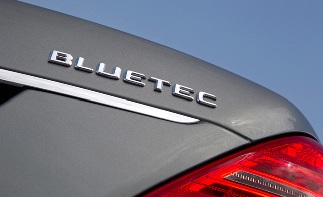 In February, Mercedes-Benz was dragged into a class action suit filed in the United States District Court for the District of New Jersey. In the suit filed by Texas law firm Hagens Berman, it was alleged that the three-pointed star brand used a cheat device to manipulate the emission figures of its BlueTec diesel models.
The emission issue pointed out by the lawsuit was similar to the controversy that Volkswagen got itself into last year, which led to the resignation of its former CEO Martin Winterkorn.
According to Autoblog, Hagens Berman claimed that they tested the BlueTec vehicles of Mercedes at highway speeds. Then they found out that it consistently failed to meet emission standards.
The law firm cited instances also during low temperature testings wherein the outputs they derived from the BlueTec models of Mercedes were 8.1 to 19.7 times higher than the highway emission standard. Thus, they strongly opposed the advertising of the company as having "the world's cleanest and most advanced diesel."
As a result of the class suit, the United States Environmental Protection Agency (EPA) asked Mercedes for more information regarding the matter. The source said EPA is yet to launch an official probe about the issue.
Late last year, Mercedes already commented about the emission controversy it was facing, which coincided with the same issues encountered by Volkswagen. The luxury car maker straight out denied the allegations, and stated that they have been faithfully complying to all the environmental requirements mandated by law.
Mercedes maintained its position when news of the lawsuit from Hagens Berman broke out. However, it declined to comment further on the ongoing proceedings.