Giancarlo Perlas
January 11, 2016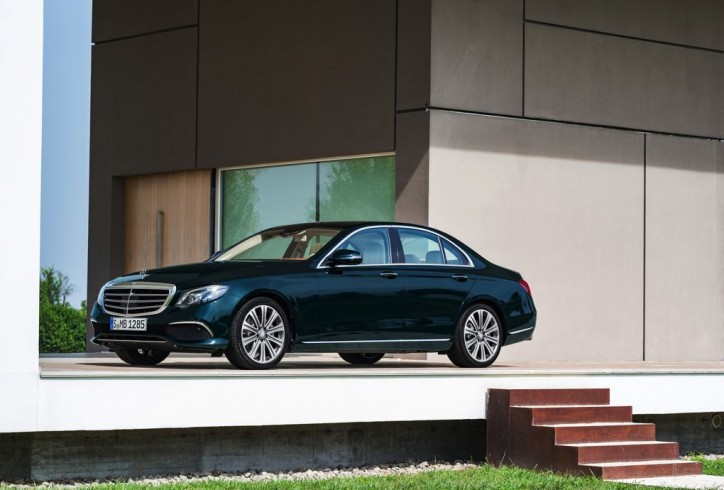 On January 29, 2016, Mercedes-Benz will celebrate another milestone in its celebrated history. The date will mark the day when Carl Benz invented the first automobile in 1886. That is exactly 130 years in between.
Marking the momentous occasion when the first motorized vehicle on wheels was invented is the introduction of the 2017 Mercedes-Benz E-Class. The car is to be unveiled in a few moments at the Detroit motor show.
The Mercedes-Benz E-Class may not sit on the topmost hierarchy of its brand, which is occupied by its flagship S-Class, but what makes the car really stand out are the advanced technologies it possesses.
The new E-Class is powered by a 2.0-liter turbocharged four-cylinder engine. It produces up to 241 hp and 273 lb-ft of torque. The power is distributed through a nine-speed automatic transmission. Compared to the outgoing E-Class, the new one is also lighter as its maker made extensive use of aluminum in some of its major areas like the hood, fenders, trunk lid and others. The E-Class interior also saw drastic upgrades, which is highlighted by its central display.
With the E-Class, Mercedes-Benz has stepped up its path to the development of a fully-autonomous car. Among the big features of the luxury sedan include the Drive Pilot of the car that allows it to be semi-autonomous up to speeds of 130 mph or 81 mph when road markers are not that visible, then there's also the Parking Pilot system that lets the driver of the car steer it remotely in parking slots.
Check out some of the pictures of the E-Class below, which were taken before its official unveiling at the Detroit Motor Show: