Giancarlo Perlas
November 30, 2015
Savings and more choices. These are the two main advantages of choosing Mercedes replica wheels over their Original Equipment Manufacturer (OEM) counterparts. However, there is also a danger associated with choosing the wrong manufacturer of OEM-style rims. Therefore, we have compiled a list here to help you come up with reliable and stylish wheels for your auto if you are choosing between OEM vs replica wheels of Mercedes-Benz.
As USARim is one of the most trusted providers of OEM-style wheels for Mercedes-Benz and other popular car brands, we will feature their top three rims for your cars with the three-pointed star marque.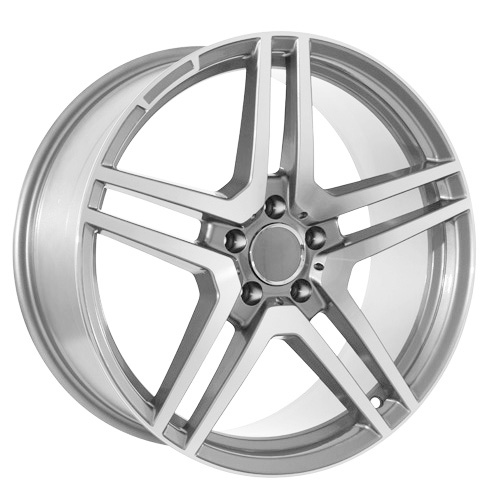 If you are looking for a good alternative to the pricier AMG wheels of Mercedes, this one is for you. However, this is compatible as well with the standard models of the C, CL, CLA, CLS, E, S, SL, and SLK (now SLC). For $560, you can get the set comprising of four wheels with machined-face finish plus generic center caps. The sizes are 18×8.5 and 18×9.5 inches.
Below is its OEM version from Mercedes fitted to the AMG variant of the C-Class. Can you tell them apart?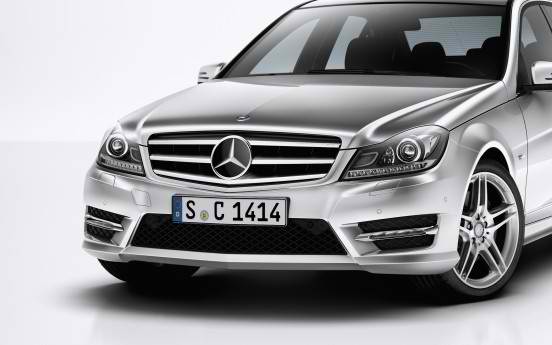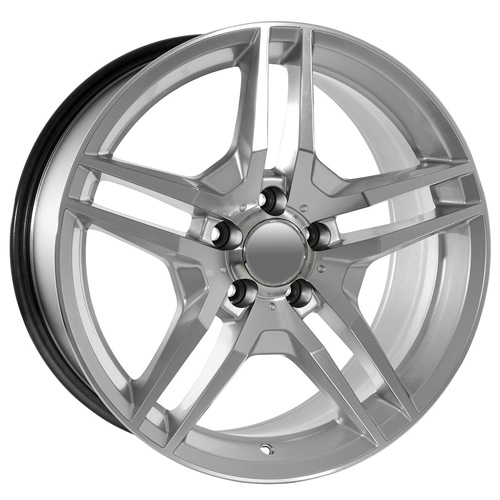 Is 18-inch too much for you or you want a different design? Try the silver finish set of 17-inch wheels. The set made up of four wheels with generic caps only costs $520. This is so far the most affordable set of Mercedes replica wheels offered by USARim, but its quality is still maintained at high-end standards. The measurement of the wheels are at 17×8 inches. Its compatibility is the same as the one mentioned in the previous item.
Here is another C-Class fitted with the product's OEM counterpart. Only the AMG badge gives away the original.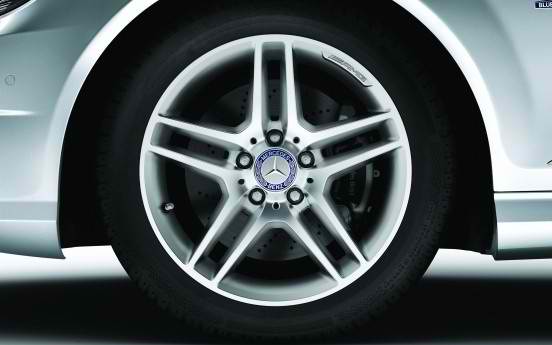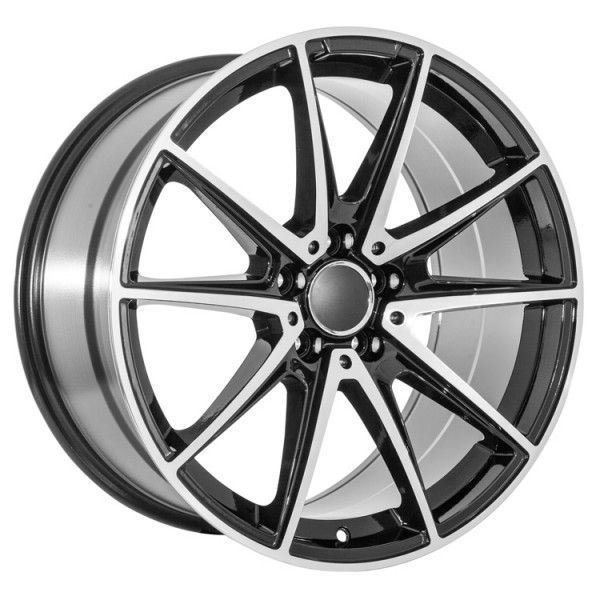 Are you looking for something with a darker shade of metal and with a bigger size? Better go for the black, machined-face finish with 10-spoke design wheels of USARim. The set that comes with four wheels and generic center caps measure 19×8.5 and 19×9.5 inches. This is more expensive than the other two products featured above as a set costs $695, but this one certainly has the most personality compared to them. Again, this can fit in many models of the C, CL, CLA, CLS, E, S, SL, and SLK from the standard to the AMG variants.
Check out the OEM version of the wheel on the S-Class. The difference is just the AMG logo etched on one of the spokes.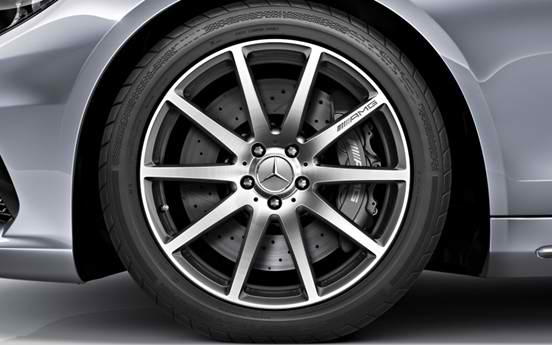 Why USARim?
You simply cannot go wrong with USARim wheels. These are designed to complement the high-quality and perfection sought for by Mercedes-Benz owners when it comes to rims.
One proof that USARim adheres to the standards of Mercedes is that components of their wheels can be interchangeable with their OEM versions. For instance, they offer generic caps for their rims. But if customers opt to use their original caps, they can do so without any issues.