Peter Parcon
November 30, 2015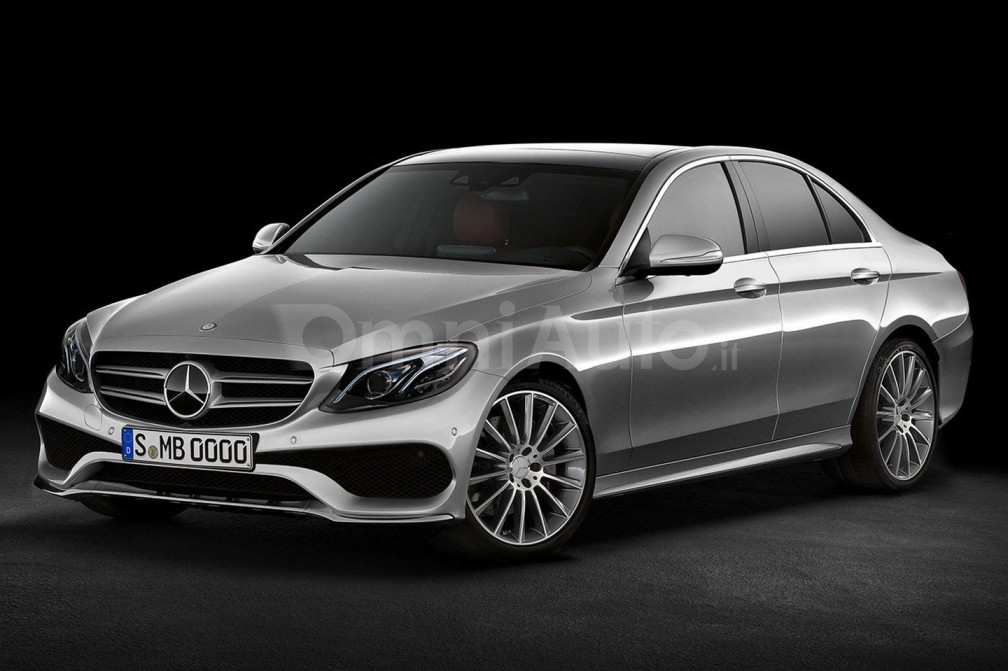 The upcoming Mercedes-Benz E-Class Sedan was digitally-rendered recently by OmniAuto.it, as shown on a report from worldcarfans.com.
The mid-size luxury sedan from the German marquee was spotted a number of times with minimal disguise in the past few weeks. Basing on these sightings industry watchers already have an idea how it will look like when it is officially launched into the market. However, an online reveal of the 2016 E-Class may come earlier than its expected launch in January during the Detroit Auto Show. In fact, some are anticipating the online reveal to be made before the year ends.
The possible design of the E-Class was already discussed in the past and the render generated by Omni Auto.it shows that it will essentially be a longer version of the C-Class. The upcoming Mercedes-Benz E-Class is expected to use the MRA platform of the C-Class. Despite being somewhat bigger than its predecessor, it is expected to be lighter. Since it will have bigger space inside, a Mercedes-Maybach E-Class may be coming out soon with its stretched wheelbase.
The cabin of the upcoming E-Class is expected to combine the cabins of both the S-Class and the C-Class, but it may feature the dual digital screens of the S-Class. A wagon is also expected to be unveiled during the Geneva Motor Show after the E-Class is officially launched in the January. The wagon version of the Mercedes-Benz E-Class may feature a better suspension to allow it to compete in the same market as the Audi A6 all-road Quattro.