Giancarlo Perlas
November 26, 2015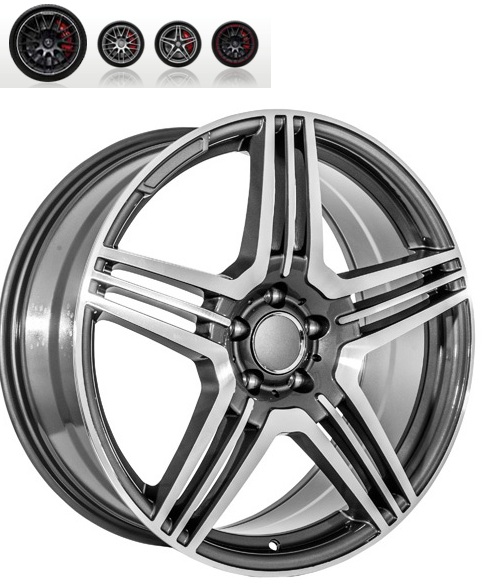 So you got yourself a Mercedes-Benz. However, you might be feeling like you want more out of it. Maybe because you just want to improve its performance, or simply give it a more distinct look to make it stand out from the rest of its lineup. Therefore, you decide to start with the wheels.
However, you are again confronted with two choices; whether to get original equipment manufacturer (OEM) or Mercedes replica wheels. Now, everything is entirely up to you, since it's your car anyway. But just to help you weigh things down a bit, let us tackle the pros and cons of each.
OEM Wheels
Mercedes-Benz strongly recommends that you only get your wheels and other accessories from them. Mercedes-Benz Durham points out that replica wheels are of inferior quality with their OEM counterparts. They claim that these tend to flake or peel off within a year unlike the standard factory wheels which could last for five or more years with normal use. The dealer adds that the use of these types of wheels may also affect the warranty of your car, especially when the fault can be directly attributed to the replica.
Mercedes Replica Wheels
The best known advantage of choosing Mercedes replica wheels is that you will be able to save a lot of money from them. There are more designs to choose from too, and there is less likelihood that you will see a car with the same model as yours wearing the aftermarket wheels you installed.
As for the claim of Mercedes Durham about the quality of replica wheels, this may be subject for debate. There are many aftermarket specialists out there that produce truly fine replica wheels like Brabus or USARIM. It is really hard to tell their products apart from the OEMs because they only use the best materials in the market, and they employ a craftmanship at par with the official products of Mercedes. There are instances as well wherein the replicas even outperform or turn out to be more appealing than the OEM versions.
It's Your Choice
If you want a peace of mind, and not risk losing your warranty, it is better to go for OEM products. But be prepared to shell out more bucks along the way.
On the other hand, if you are looking for savings, more customizability, and better performance, Mercedes replica wheels are ideal for you. Just make sure though that you only avail products from the reputable and the best aftermarket specialists out there, which have been tested and proven to deliver only superior services and high-quality goods like USARIM.