Peter Parcon
December 1, 2015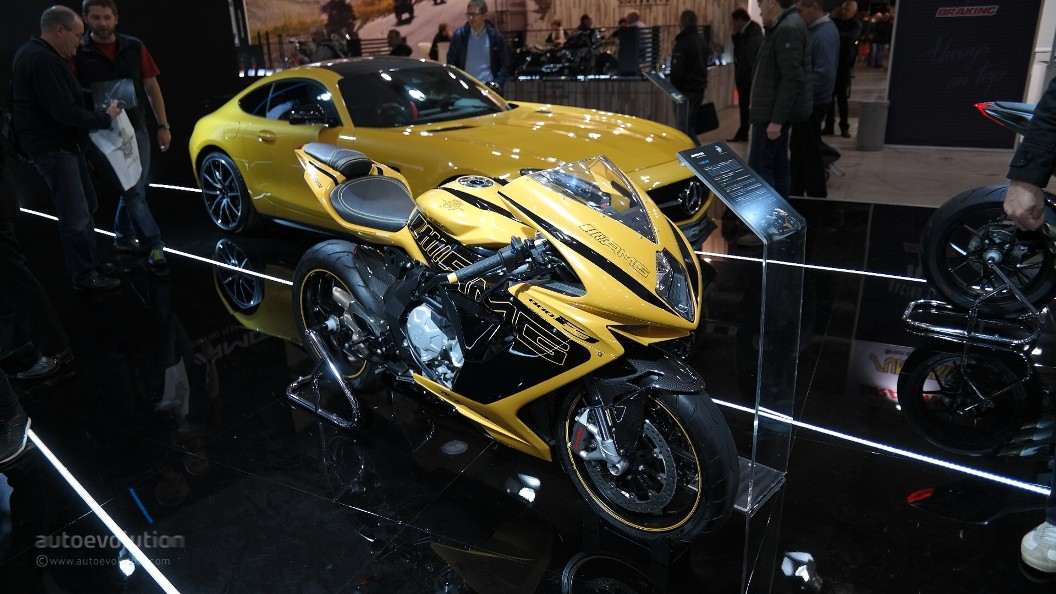 The EICMA or the Milan Motorcycle Show is an annual trade event showcasing the best-looking and most powerful motorcycles in the world. This year's edition of the event was held from November 19 to November 22 in Milan. One of the motorcycles that caught the attention of luxury vehicle enthusiasts was the MV Agusta F3 800 AMG, as shown on a report from autoevolution.com
While the F3 800 AMG can be considered as the first product of the tie-up between the Italian and German luxury vehicle company that was introduced a couple of months ago. While it may not have offer the same performance as the AMB brand of Mercedes, motorcycle enthusiasts still consider it awesome due to the names associated with it.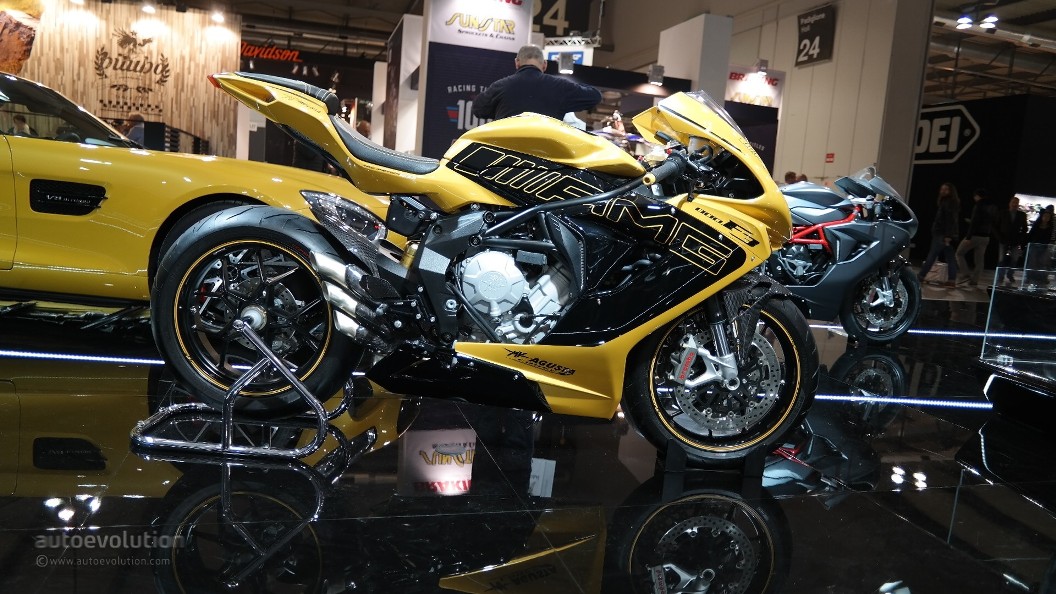 The show bike was not difficult to spot since it stood out among the red and white MV Agusta models. While some people may prefer the AMG GT S over the F3 800, it should be taken into account that they belong to different categories. Both can be a thrill to ride, especially when they are ridden hard.
The main similarity between the Mercedes-AMG GT S and the MV Agusta F3 800 AMG is the look. The two machines do not share the same technological enhancements. The GT S features a bi-turbo 4.0-liter V8 engine offering 510 HP of power and 479 lb-ft of torque. These figures give it an electronically-limited top speed of 310 km/h or 192 mph. However, when the cuffs are off, it is expected to go way bit faster. On the other hand, the F3 800 has a top speed of 269 km/h or 167 mph, which simply shows the huge difference between the two luxury vehicles.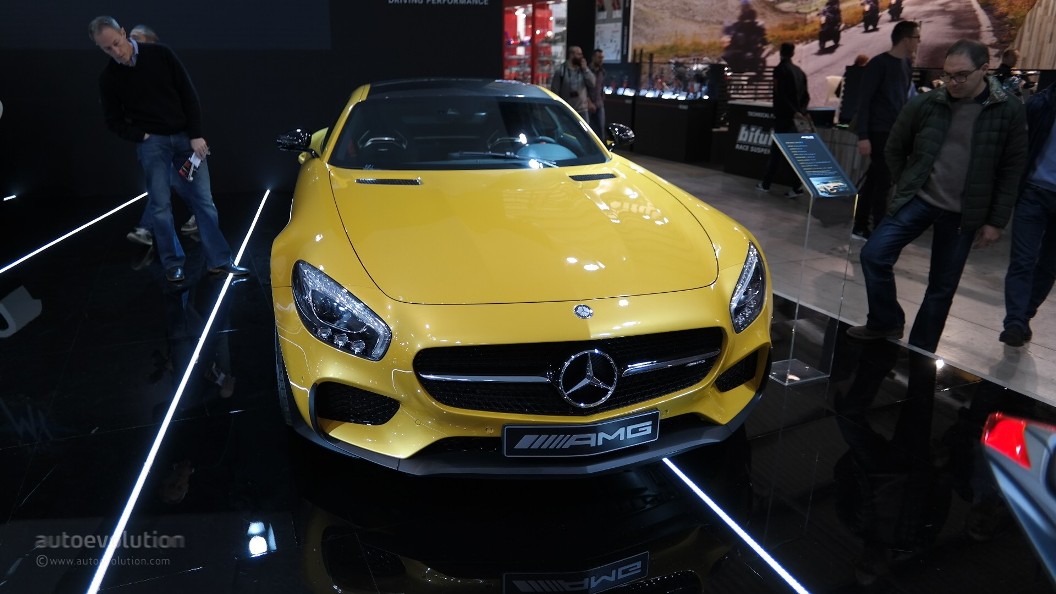 These two vehicles are supposed to complement each other rather than compete with each other. But, industry watchers are hoping against hope that the partnership between the two European companies will result to a discounted rate for the MV Agusta F3 800 AMG for owners of the Mercedes-AMG GT S. But, chances are, this may not be happening in the near foreseeable future.