Peter Parcon
November 15, 2015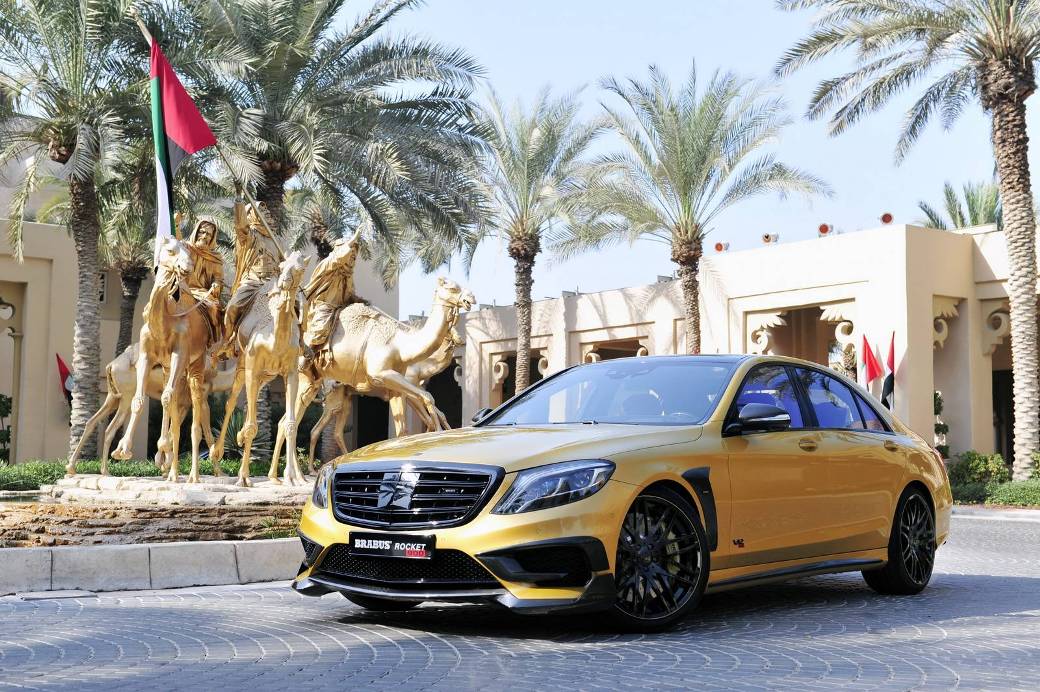 The Brabus Rocket 900 Desert Gold Edition was introduced recently by the tuning specialist at the Dubai International Motor Show 2015, as shown on a report from gtspirit.com. The Mercedes-Benz S65 AMG was utilized by the tuning specialist for the Brabus Rocket 900.
The exceptional style and flair of the Rocket 900 is demonstrated by a number of elements that make it stand out over the standard Rocket 900. These elements include the special "Desert Gold" paint and its carbon fiber aerodynamic components. It also features the Brabus 21-inch Monoblock F Platinum Edition wheels with gold pin striping as well as gold brake calipers. These wheels are wrapped in 255/35 ZR21 front tires and 295/30 ZR 21 rear tires.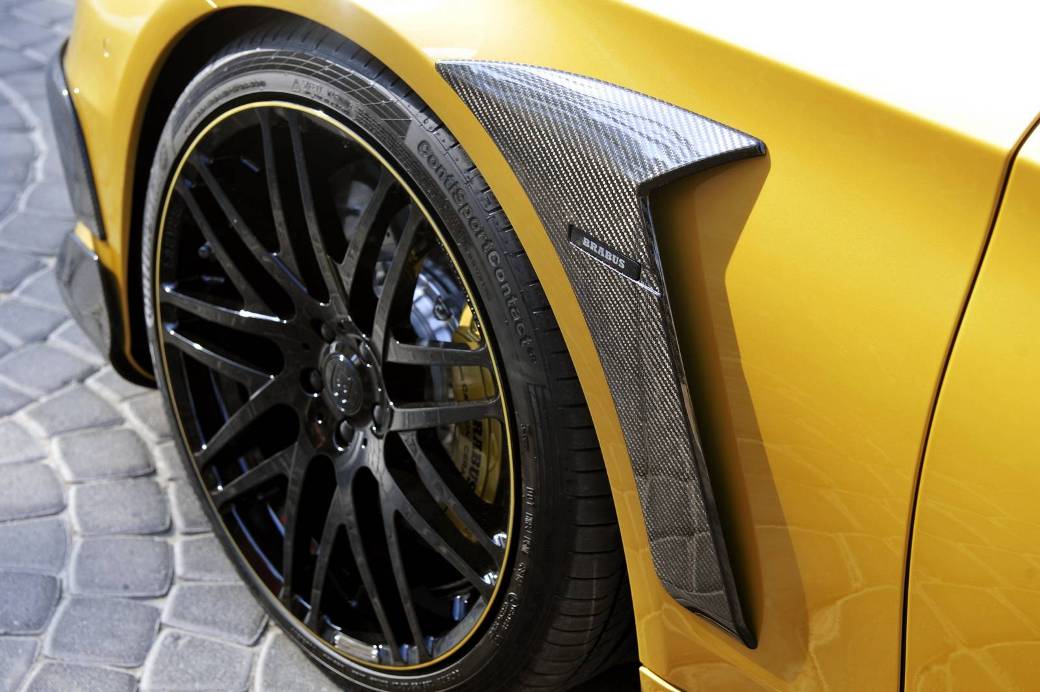 In terms of performance, the Brabus-tuned S65 AMG is similar to the older model, which is also based on the S65 AMG. A custom billet crankshaft was installed by Brabus into the 6.0-liter V12 engine of the Mercedes-Benz S65 AMG. This increased its capacity to 6.3 liters.
The Brabus Rocket 900 Desert Gold Edition also comes with bigger pistons and turbochargers featuring a bigger turbine and compressor units. The new air intake system of the Brabus Rocket 900 allows it to draw in cold air straight from the radiator and front grille. Optimal power is also ensured even in extreme conditions due to the gold heat reflection on its new intake manifold.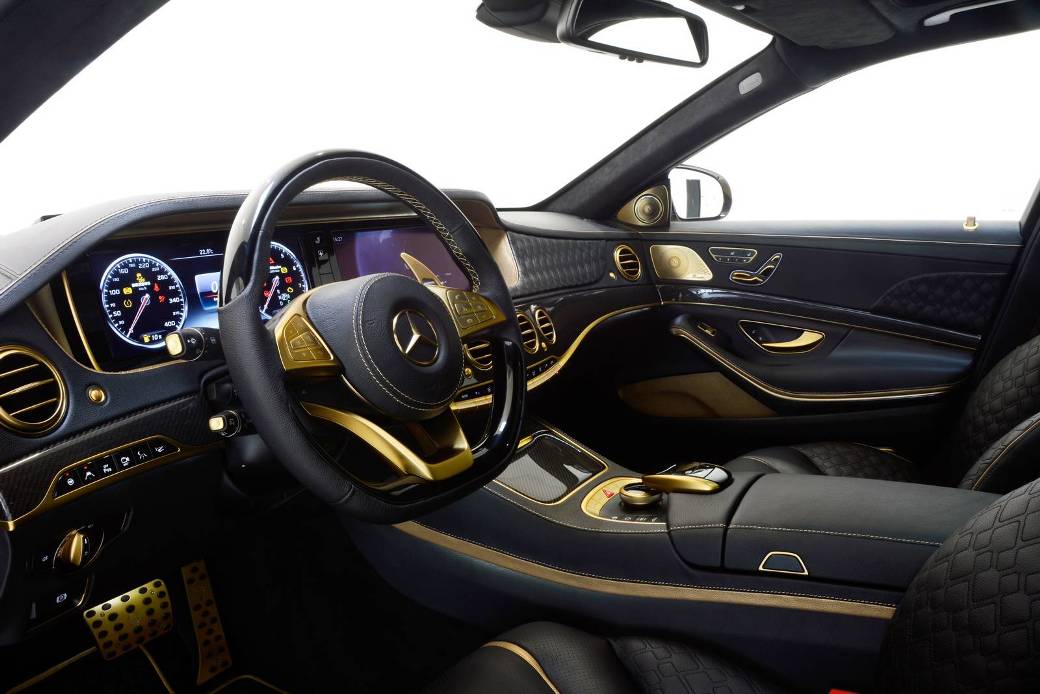 These upgrades allow the Brabus Rocket 900 to produce 900HP of power and torque of 1108 lb-ft. To ensure reliability of the 7-speed automatic transmission system, the torque was limited to 884 lb-ft. Despite this restriction, the tuned Mercedes-Benz S65 AMG is still capable of accelerating from 0 to 100 km/h or 0 to 62 mph within 3.7 seconds before it reaches its top speed of 350 km/h or 217 mph.
A number of gold accents were also installed by the tuning specialist in the cabin of the Brabus Rocket 900. The digital speedometer of the Brabus Rocket 900 Desert Gold Edition was upgraded to show 400 km/h, reflecting the enhanced performance of the luxury vehicle. The "900" was also embroidered into the headrest to show the engine output of the Brabus tuned Mercedes-Benz S65 AMG.