Peter Parcon
September 1, 2015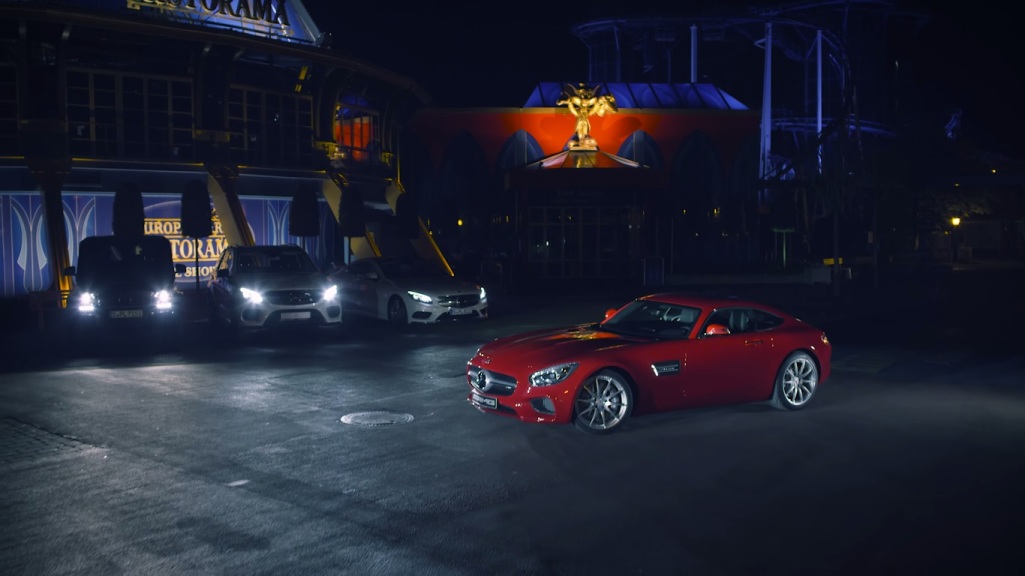 Europa Park became the venue for a recent promotional video for the Mercedes-AMG GT, as shown on a report from motorward.com. The video saw the luxury sports embarking on a "magical and dangerous" journey catching stars that have fallen into the ground. The storyline of the new advertisement is set at night with the AMG GT going around the park located in Rust, Germany. The stars represented the number of models the luxury vehicle manufacturer produced.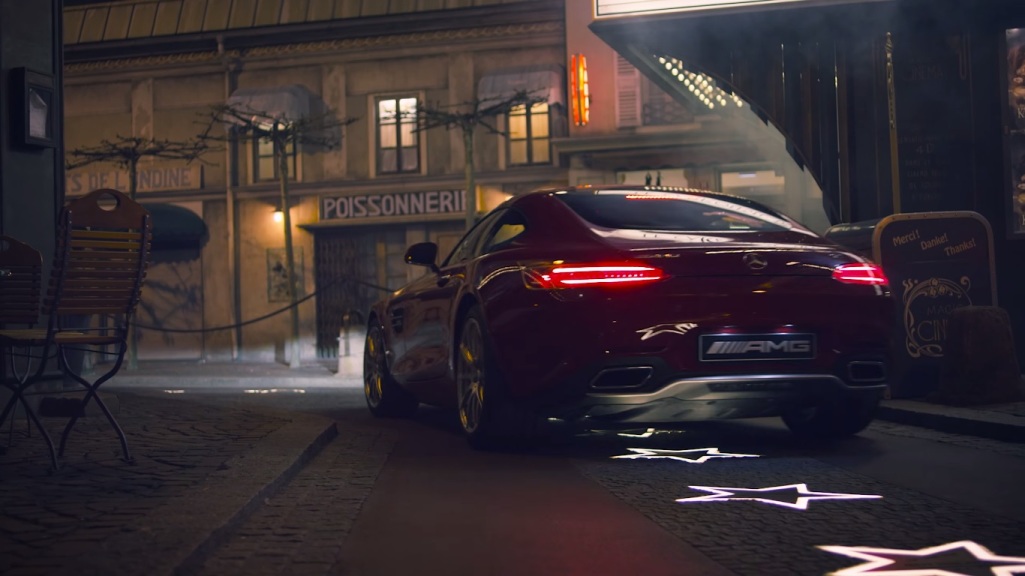 The 4.0-liter bi-turbo V8 engine of the AMG GT is capable of producing 510HP of power. The sports car also comes with a seven-speed dual-clutch transmission featuring an electronically-controlled limited slip differential. Since the Mercedes-AMG GT is capable of accelerating from 0 to 60 mph within 3.7 seconds and has a top speed of 193 mph, it was designed mainly to run on a race track rather than the paths of a theme park.
The luxury sports car features a Dynamic Exhaust System and Dynamic suspension from AMG. It also offers a number of driver selectable steering and suspension modes. The AMG Performance steering wheel of the AMG GT also comes with shift paddles.
High-quality Nappa leather covers a good portion of the interior of the luxury sports car from Mercedes-Benz. Among the driving aids owners can rely on are the COLLISION PREVENTION ASSIST PLUS system, PARKTRONIC system, ATTENTION ASSIST system, the PRE-SAFE® system, a Rearview Camera and an Adaptive Braking technology. Additional options owners of the Mercedes-AMG GT can get for their luxury sports car are the Blind Spot Assist and Lane Keeping Assist systems.