Giancarlo Perlas
August 22, 2015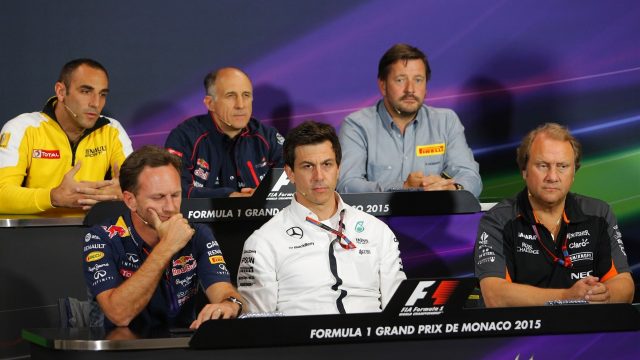 From consistently complaining about the continuous dominance of Mercedes-AMG Petronas in Formula One, Infinity Red Bull Racing might split up after the 2015 season. Early last month, it was revealed that Red Bull was considering a switch to the winning engine, that is going for Mercedes-AMG power units for its race cars. New reports from sporting websites say it is definitely happening.
Mercedes remained officially mum on the matter though when the rumors leaked out, except for some hints from the personal interviews of the team boss Toto Wolff and its non-executive chairman Niki Lauda. Red Bull declined commenting on the subject too.
Lauda immediately downplayed the possibility of the event from happening. He said that Red Bull's advisor Helmut Marko never mentioned it to him. Another reason he cited was Mercedes already supplies four teams, and that is more than enough. There's also the animosity between Red Bull boss Dietrich Mateschitz and Mercedes because of the former's intense criticism on the latter.
Insiders within both companies tell another story though. Anonymous sources revealed negotiations are going on.
Mixed Reactions in F1 About the Possible Mercedes and Red Bull Engine Tie-Up
Going back to the issue, it seems that the people within Mercedes and big personalities in F1 are divided over the matter. F1 head Bernie Ecclestone even warned Mercedes about treading that path.
Ecclestone stated that ironing such agreement with a once dominant team will hurt the position of the reigning Constructors' Champion in the future. Other experts seem to share the same idea.
On the other hand, there are numerous sports analysts who are receptive on the topic. Most of them pointed out that it could pave way for a tighter competition in the sport as well as financial benefits for Mercedes.