Peter Parcon
August 24, 2015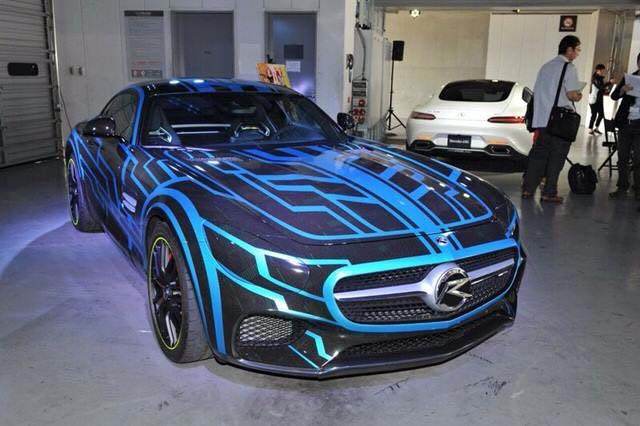 The Mercedes-AMG GT is a product of the collaboration between Mercedes-Benz and AMG. It was initially launched in September 2014 and is currently being used as a Formula 1 safety car. Apparently, the Japanese were so impressed with this luxury supercar that they decided to use it in the 2015 movie Kamen Rider Drive: Surprise Future as the NEXTridoron, as shown on a report from autoevolution.com. The
Kamen anime, comics and movies play a significant part of the Japanese culture. The literal meaning of "kamen" is "mask," and it makes up an entire genre of science-fiction entertainment in Japan. One good example of this genre is the Power Rangers.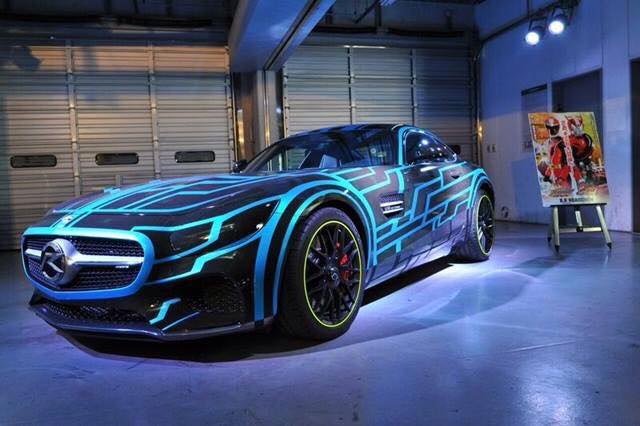 The NEXTridoron is a standard Mercedes-AMG GT that was given a special wrap covering its entire body. Even the headlights were covered by this special wrap. Circuit boards appeared to have served as the inspiration of the neon blue lines on the vehicle, which supposedly comes from the future in the movie.
The luxury vehicle manufacturer from Germany has been promoting its products through movies for a number of years already. The latest movie its products have appeared in was Jurassic World. Since a jungle is not a suitable environment for a sports car, such as the AMG GT, it made its silver screen debut on Kamen Rider Drive: Surprise Future.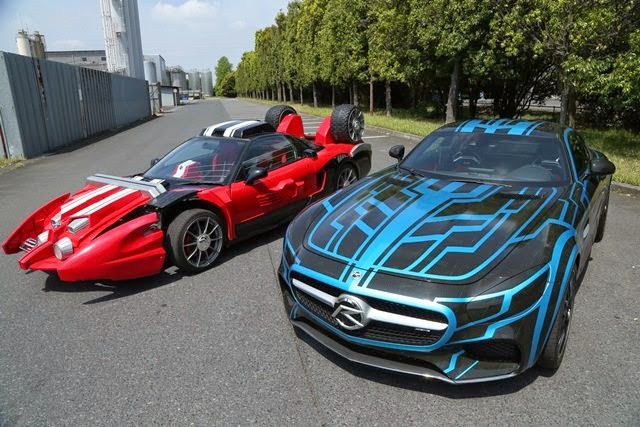 While some industry watchers may find it amusing for the luxury supercar to appear on a Japanese movie centered on masked warriors, there is nothing funny about the AMG GT. It features a 4.0-liter twin-turbo engine offering 510 HP. Even though its engine is smaller than the SLS, it is still faster than the gull-winged SLS.
Check out the pictures and a video walk-around video of the NEXTridoron since it will likely be a one of a kind version of the Mercedes-AMG GT.