Peter Parcon
August 25, 2015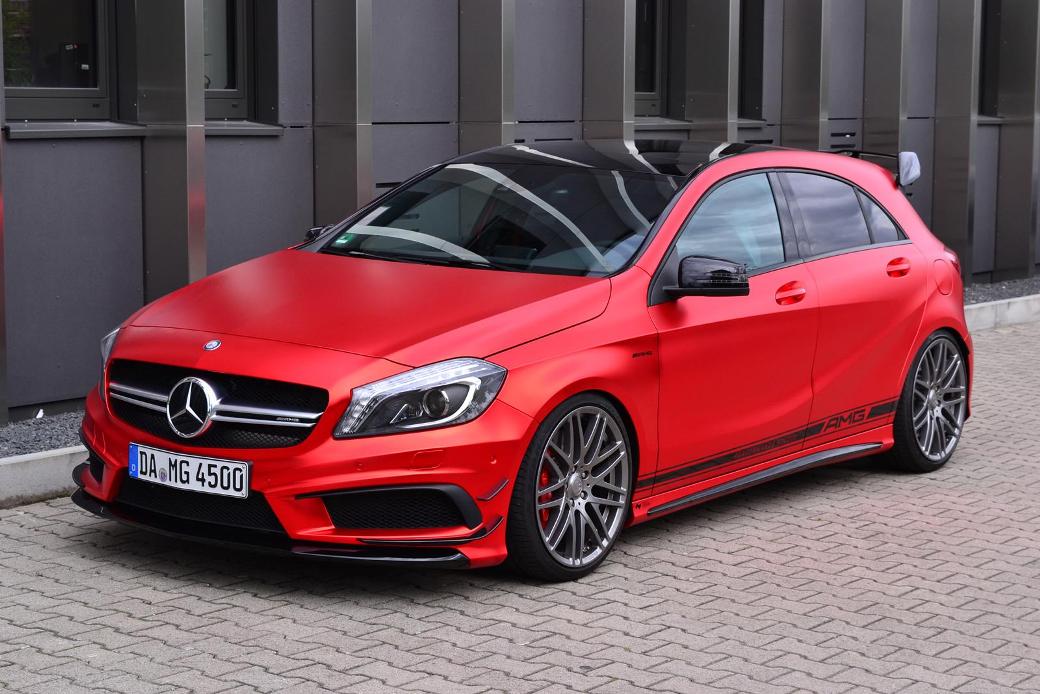 It appears Folien Experte wanted to demonstrate its skills in wrapping cars when it gave the Mercedes-Benz A45 AMG a red-colored full matte chrome body wrap, as shown on a report from worldcarfans.com. Aside from wrapping the hot hatch, the company based in Germany also enhanced its performance.
The rear wing and extra flics along its front apron showed that Folien Experte worked on the Edition 1 variant of the A45 AMG. This particular variant became available during the first twelve months the model entered the market. The matte chrome wrap covering the stock body paint of the A45 AMG has a price tag of €4,200 or around $4,850.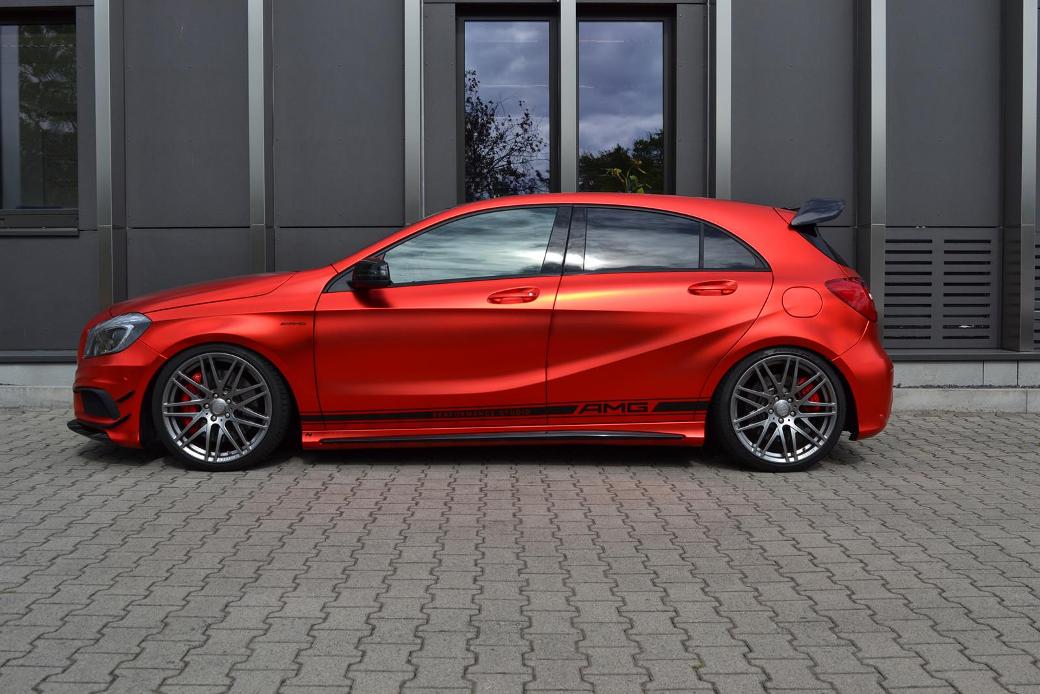 The red chrome-wrapped Mercedes-Benz A45 AMG featured a set of 19-inch Brabus Monoblock F wheels clad in P Zero 235/35 R19 tires from Pirelli. The entire set costs €4,500 or around $5,200. It also comes with the Variant 3 KW coilover suspension making it somewhat lower than the standard model. The suspension has a price tag of €3,000 or around $3,500.
In addition to the visual modifications, Folien Experte also upgraded the four-cylinder 2.0-liter turbo-charged engine of the A45 AMG. The upgrade increased its stock 355 HP power output to 429 HP. PP Performance was tasked in completing the upgrade, which included an ECU remap and installation of new racing filters and sports exhaust system. The performance upgrade given by PP Performance to the hot hatch a price tag of €7,117 or around $8,200. The TUV certification and one-year warranty will set back potential owners of this Mercedes-Benz A45 AMG an additional €498 or around $575.