Giancarlo Perlas
July 21, 2015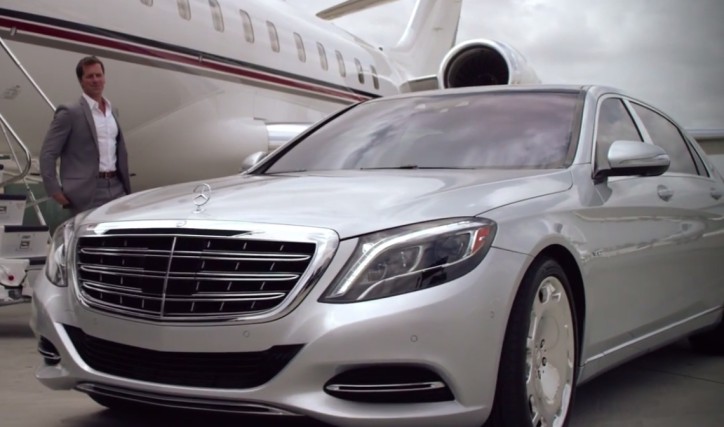 "It is as much as an expression of art as a product of scientific endeavor." This is how Mercedes-Benz USA described the 2016 Mercedes-Maybach S600, which basically summed up the ultra-luxurious features of the high-end car.
A few weeks ago, the USA-arm of the three-pointed star marque released the video brochure of the Mercedes-Maybach S600 through its YouTube channel. Of course, the presentation shows the key selling points of the extra-opulent car starting with its exterior engineering, magnified by its fine lines and longer body than the standard version of the Mercedes-Benz S-Class.
Then it goes into the spacious interior of the auto, which is highlighted by its high-quality hand-stitched nappa leather, lambswool carpets, executive reclining seats, Magic Sky Control, Hot Stone Massage, footrests, folding tables, top-notch Burmester 3-D sound system, 12.3-inch touchscreen display, adjustable ambient lighting system, champagne flutes, and other elements that mirror the first-class cabin of a premium airliner, as the narrator puts it.
Lastly, it reminds everyone that the Mercedes-Maybach S600 is not just all about the looks as it also embodies power under its hood. That's thanks to its 6.0-liter biturbo V12 engine configured to deliver up to 523 hp and 612 lb-ft of torque, which is distributed to the rear wheel via a seven-speed automatic transmission gearbox. All that power is enough to propel the car from zero to 60 mph in only five seconds.
All these can be yours with an MSRP of $189,350, based on the website of the company.
2016 Mercedes-Maybach S600 Video Brochure
For a better look at the features of the Mercedes-Maybach S600, check out the video below from Mercedes-Benz USA: