Peter Parcon
July 21, 2015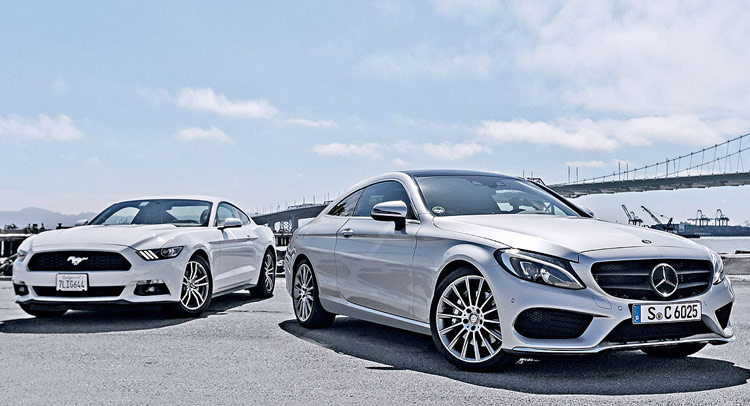 As the excitement for the upcoming Mercedes-AMG C63 builds, a couple of renderings of the Mercedes-Benz C-Class Coupe emerged recently. This was revealed through a report from gtspirit.com. The renderings, which were done by a Germany-based magazine, looked like actual pictures of the upcoming coupe sitting beside a 2015 Ford Mustang.
The rendering shows the C-Class with the same front of the existing C-Class sedan, which is not quite surprising for a number of industry watchers. In reality, many are anticipating the C-Class Coupe to share the same front part with the sedan once it is officially unveiled in September during the Frankfurt Motor Show 2015.
The same cannot be said for the rear and sides of the Mercedes-Benz C-Class Coupe since these are bespoke. Aside from the removal of two doors, a pair of conspicuous parallel lines can be seen on the sides extending between the front and rear wheel arches.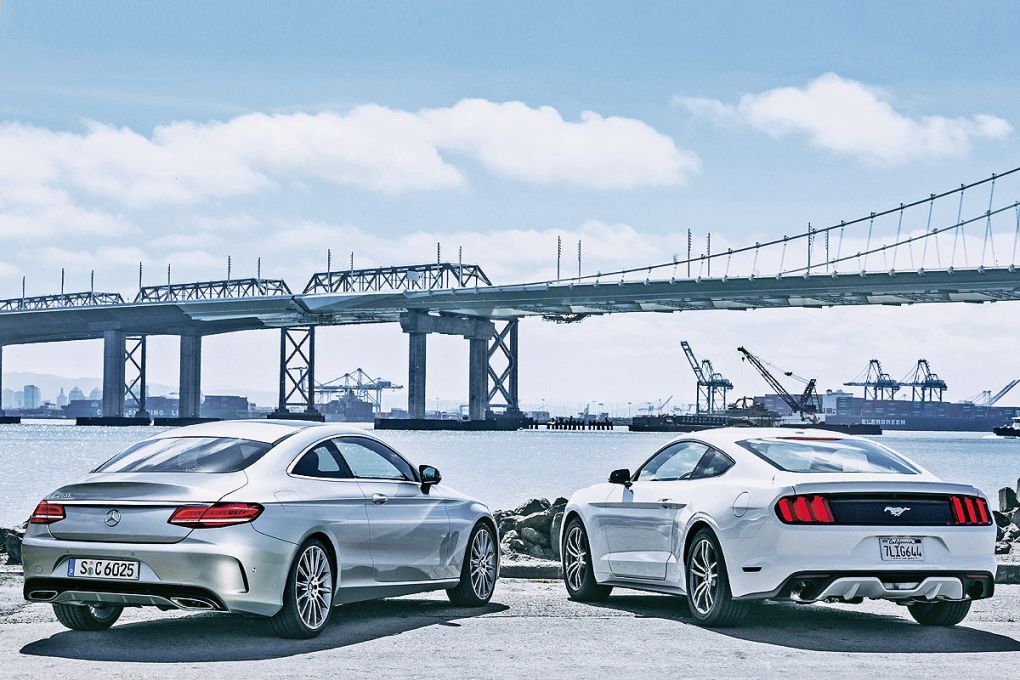 The C-Class Coupe will also feature taillights that can be seen together with a modified rear bumper, a smaller trunk spoiler, a closely-rake rear window, and a rear diffuser with a similar color as the body. Industry watchers are anticipating the renderings to have some similarities with the upcoming luxury coupe once it is officially revealed by the luxury vehicle manufacturer.
Once the Mercedes-Benz C-Class Coupe is launched, the cabriolet variant is expected to follow suit. Due to this, the new C-Class range is expected to feature four different body styles. The Mercedes-Benz C-Class Coupe is also expected to utilize the same powertrains used on existing estate and sedan models. It will include a 2.0-liter four-cylinder turbo-charged engine, a four-cylinder diesel engine, a 3.0-liter twin-turbo V6 engine, and a 4.0-luter twin turbo V8 engine for the AMG variants of the luxury vehicle.