Giancarlo Perlas
March 16, 2015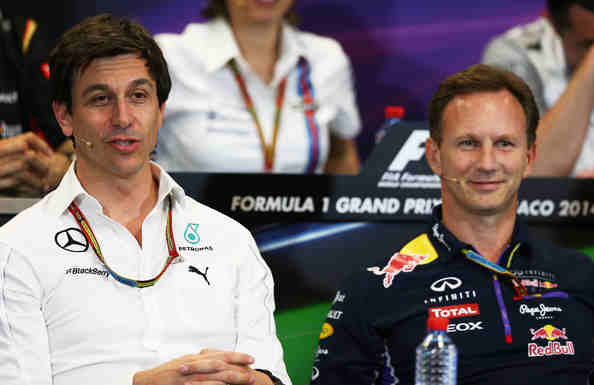 The Formula One season just started but everyone is hearing Red Bull whine over the dominance of Mercedes-AMG Petronas again. It came to a point wherein Toto Wolff already got irritated.
"Get your f*****g head down and work to sort it out," told the annoyed Motorsport director of Mercedes to their rival. Wolff was quick to clear out that the "F" word was not intended for the Red Bull boss though,.
It should be noted that Christian Horner, Helmut Marko, and Daniel Ricciardo have been singing the same tune over and over again about how the interest in the sport would wane if the FIA does not come up with ways to level the playing field. Ricciardo said in his post-match interview at the Australian Grand Prix that the one-two procession has become "boring".
However, it seems like the issue is not really the rules. The rules are already made to level the playing field. The regulations are designed to let the sport evolve too in order to comply with political pressures in the motoring world such as rising fuel costs and to allow even small players to participate.
That's because if the teams will be allowed to change engines or cars as often as they see fit, the group with the most finances will almost be guaranteed for the championship. Although money surely plays an important part in the success of teams in Formula One, having limitations would at least control the gap between the big and small groups in the sport.
When Red Bull started its reign as the superior team, everyone, including Mercedes, strived to catch up while playing with the rules. The same is true when Ferrari was on the top for how many years. So, it is definitely funny seeing Red Bull doing the whining now that they have been unseated from their supremacy.
Jenson Button, the former teammate of Lewis Hamilton in McLaren, defended Mercedes also. He stated there is nothing really to ban in team because they weren't doing anything that the other teams were not doing already. It just so happened that the three-pointed star car's mechanics are doing a better job than everyone.
Then, Button criticized how Red Bull in the past seemed to be pushing the limits in the grey area during the time of the bendy walls and floors in F1. But when looking at Mercedes, they don't have those kinds of stuff, they just simply made a stronger car, Button added.