Giancarlo Perlas
March 17, 2015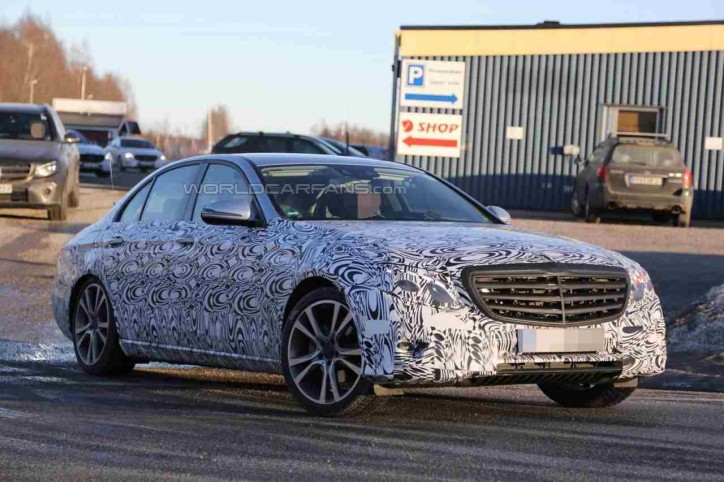 Not one but a fleet of Mercedes E-Class prototypes were recently captured on spy photos in Scandinavia. According to WorldCarFans, the source of the pictures, the images were taken while the cars were on their way back from winter testing.
Like the spy photos of the E-Class we featured earlier, it is still in heavy camo. However, some of the pictures here already offer a closer look at the few exposed features of the car.
It could be noticed in the images that there are two grille designs available for the vehicle. The turn signals for the side mirrors are also more visible, which show a sleeker styling. A peek at the headlights and taillights are provided too.
The source claimed the new Mercedes E-Class would have a longer wheelbase than its predecessor. The assumption was based on the bigger C-Class the brand has now.
Aside from the variants available in the current E-Class range and its AMG versions, Mercedes will likely offer a Maybach model of the auto as well as a plug-in hybrid unit.
Due to the use of the MRA platform, the coming E-Class is expected to be lighter. The standard model of the car will most probably be partnered with the V6 engine while the Mercedes-AMG E63 might be equipped with the 4.0-liter biturbo V8 power unit. On the other hand, the plug-in hybrid variant will possibly come with the same power unit the Mercedes C350e is carrying.
Spy Shots of the New Mercedes E-Class
Check out the other spy shots of the next-generation Mercedes-Benz E-Class in the gallery below: