Giancarlo Perlas
March 15, 2015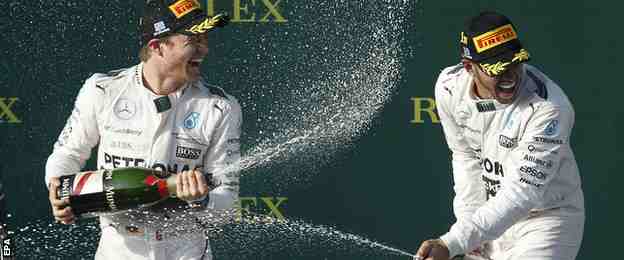 Being a Formula One World Champion is hard because it is coupled with high expectations. Thankfully, Lewis Hamilton didn't disappoint his legion of fans as he won the 2015 F1 Australian Grand Prix in a dominating fashion.
The race saw Mercedes-AMG Petronas assert itself again as the most superior team on the track. Next to Hamilton was his teammate, Nico Rosberg, giving their team a one-two finish once more—something that we have seen numerous times in the 2014 season.
It should be noted though that Hamilton won with a time of 1:31:54.067. That was by 1 minute and 36 seconds ahead of Rosberg.
Sebastian Vettel also rebounded with a podium finish in his debut with Ferrari. However, he was far from the Silver Arrow drivers. The four-time F1 World Champion was 34.523 seconds behind Hamilton, the same guy who unseated him in his reign last year.
Daniel Ricciardo, the Australian native and home court favorite, only picked the sixth place. He lagged behind Hamilton by more than one lap.
So far, only 11 of the racers were able to complete event.
The results of the Australian GP gave Hamilton 25 points in his driver's scorecard while Rosberg earned 18 points. The one-two victory gave Mercedes 43 points in the opening of the F1 season too.
Rosberg commented on his partner after the race. The German said the Briton "drove like a world champion". He added that he was certainly gunning for Hamilton with all his best. He still came up short though as his partner looked at his best in the event. However, Rosberg told everyone that he will give the 2014 World Champion "a run for his money and hopefully beat him".