Peter Parcon
February 26, 2015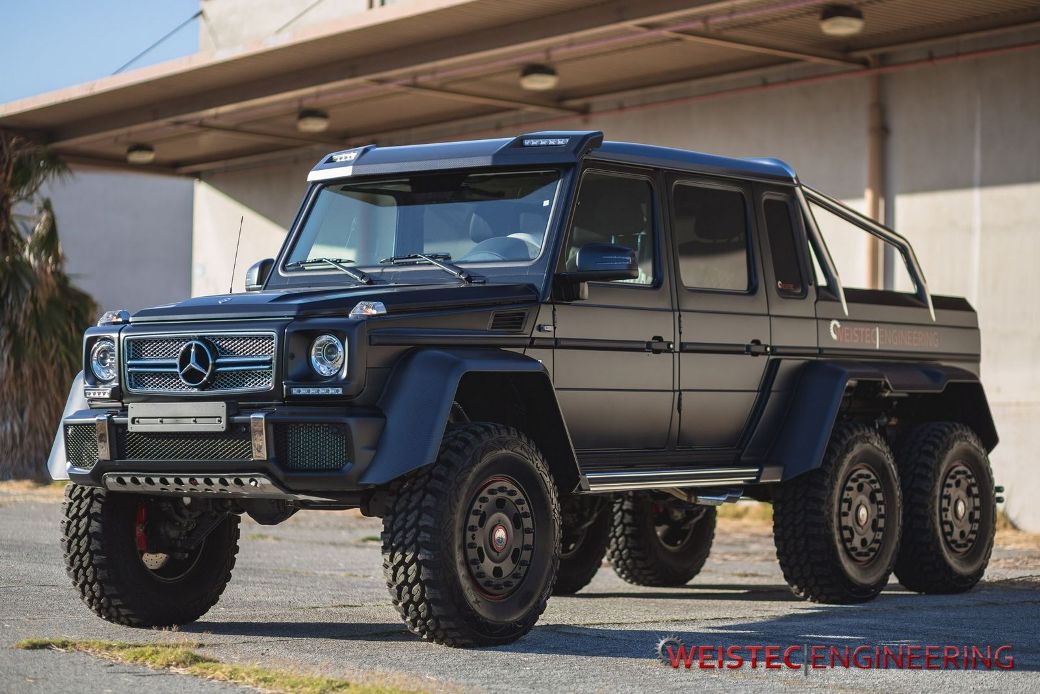 The Mercedes-Benz G63 AMG 6×6 is a monster of a vehicle that has attracted the attention of a host of tuning specialists, including Profoil and Brabus. It continues to be a magnet for tuning companies as Weistec Engineering released its own tuning package for the G63 AMG, as indicated on a report from gtspirit.com.
It appears that the US-based Mercedes-Benz tuning company wanted to make its own enhancements to the already extreme G63 AMG 6×6, which is already sold out in the market. The luxury six-wheeled off roader has a 5.5-liter twin-turbocharged V8 engine offering a power output of 536HP and torque of 560 lb-ft. However, Weistec Engineering wanted to give the off-roader a boost in both power and torque.
The Mercedes-Benz G63 AMG 6×6 was given a new set of turbochargers featuring new downpipes along with a customized exhaust system. The new addition was combined with an ECU tune that allowed Weistec Engineering to increase the power and torque of the G63 AMG 6×6 to 850HP and 900 lb-ft, respectively. Since the off-roader from the luxury vehicle manufacturer from Germany was not designed to have fast acceleration times or top in the speed category, there were no performance specs available. The vehicle is a machine that makes an impact while showing its extraordinary off-road capabilities.
Since the number of G63 AMG 6×6 units in the United States is uncertain, it is also unclear how many units can receive the tuning package offered by Weistec Engineering. However, it is also possible for some owners of the Mercedes-Benz G63 AMG 6×6 to ship their vehicles to the US in order for them to receive the tuning package offered by the American tuning specialist.