Peter Parcon
January 24, 2015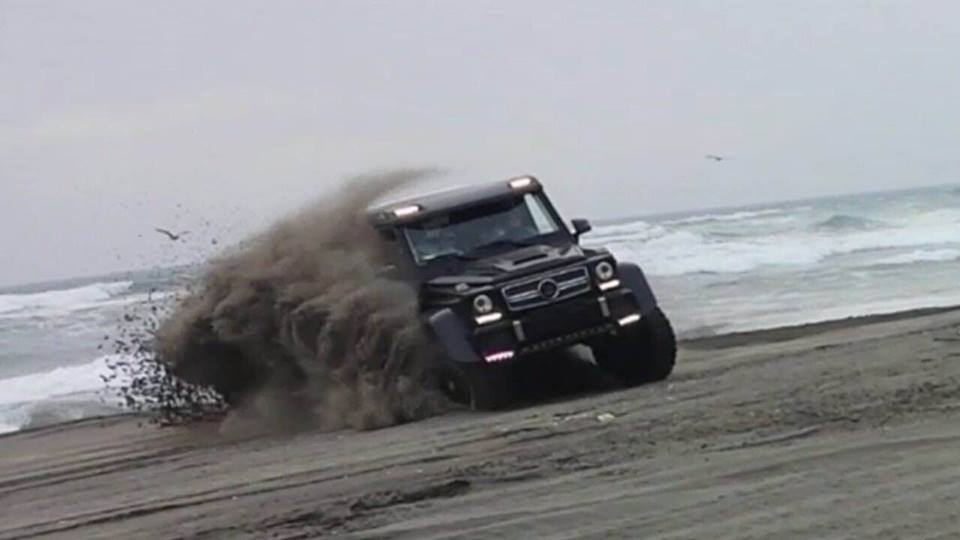 The Mercedes-Benz G63 AMG 6×6 is one monster of a vehicle in itself even without any customizations. It is considered to be among the best off-road vehicles in the world. However, when Brabus came in to create the Brabus B63S 700 6×6, it simply brought the capabilities of the G63 AMG 6×6 to a different level.
The B63S 700 6×6 was spotted recently being driven along the mammoth sand dunes of Ritoque, Chile, as shown on a report from gtspirit.com. The colossal luxury vehicle was more than a match for the sand dunes, which does not surprise a number of industry watchers.
The Brabus B63S 700 6×6 features a 5.5-liter twin-turbo V8 engine that has gone through tuning by the tuning specialist. The power output of a standard model of the G63 AMG 6×6 is at 544 HP. However, after Brabus enhanced it, it is now capable of producing 700 HP of power along with a torque of 960 Nm, all of which are sent to all of its six wheels.
The goliath is capable of accelerating from 0 to 100 km/h within 7.4 seconds. It also has an electronically-limited top speed of 160 km/h, thanks to its 37-inch tires, which are designed for off-road use. These figures are quite understandable when the four-ton weight of the Brabus B63S 700 6×6 is taken into consideration.