Giancarlo Perlas
October 28, 2014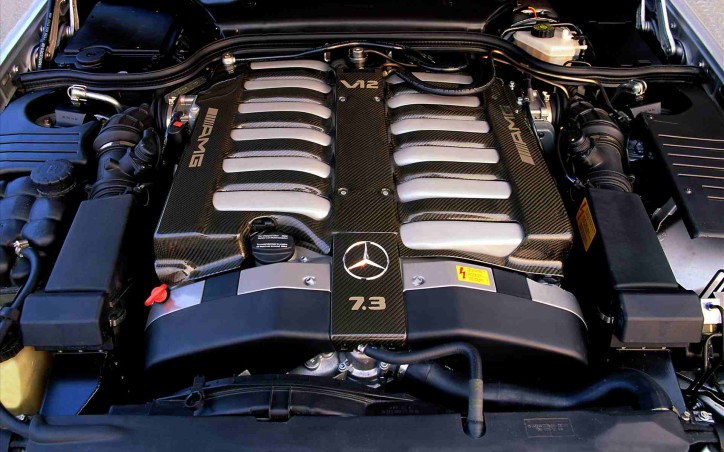 Stricter laws are now in place, which require automakers to come up with more environment-friendly engines. This is the reason why car companies such as Mercedes-Benz are working so hard to make their vehicles more fuel-efficient and have lesser carbon dioxide emissions.
Automakers have embraced solutions with turbocharging and displacement reduction to comply with the said rules. As a result, the engines of their latest models have become smaller. Despite the smaller engines, there remains the pressure for them to surpass or at least match the performance of their earlier bigger engines. Mercedes-AMG, in particular, recently replaced its 5.5-liter biturbo V8 engine in favor of the 4.0-liter version.
With the tighter environmental regulations imposed to automakers nowadays, the fans of the three-pointed star brand's V12 engine are worried about the future of the engine that had provided utmost power to their favorite AMG cars.
The good news is that the V12 engine is here to stay according to the interview of Autocar with Tobias Moers. However, the AMG chief revealed it would undergo extensive re-engineering so that its fuel consumption and emissions would be reduced significantly, in compliance with current environmental standards.
The head of the Mercedes performance division stated cars with the V12 engine will be combined with a hybrid power unit to achieve that goal. That means its existing and long-serving 6.0-liter V12 engine with 621 hp and 738 lb-ft of torque will be matched with an electric motor. The expected end-product of the mix would be a car capable of producing 800 bhp in the near future.
It is great to know that Mercedes is still committing itself to the development of the V12 engine amid the pressure of environmental regulations. It just shows the dedication of the brand to its fanbase who prefer the old-school unit.