Peter Parcon
September 23, 2014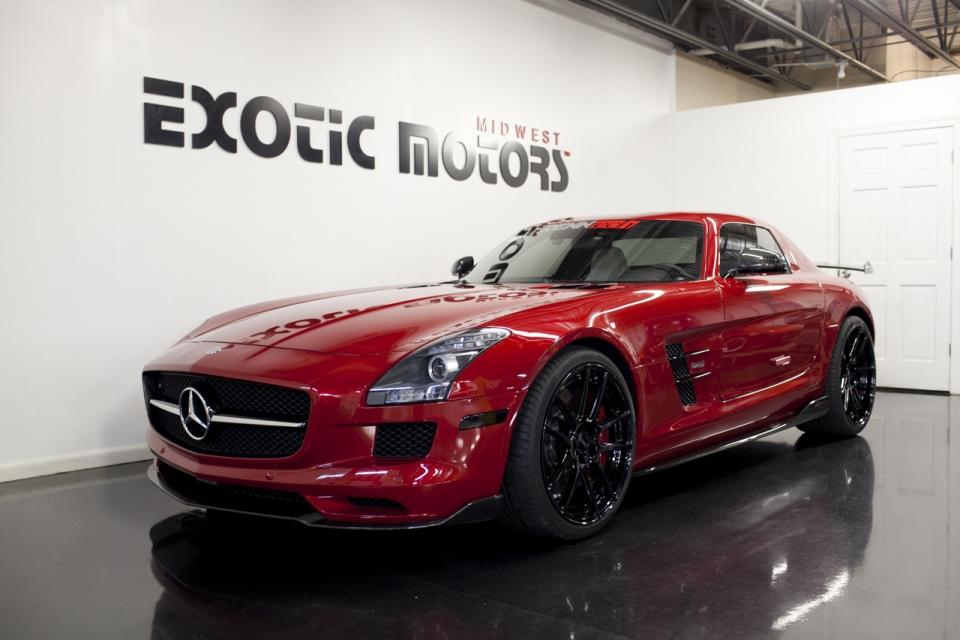 The Mercedes-Benz SLS AMG is a powerful luxury sports car in itself, offering around 563 HP of power through its potent naturally-aspirated 6.2-liter V8 engine. Despite this remarkable power output, a number of sports car enthusiasts still want more from this supercar from the luxury vehicle manufacturer from Germany.
A number of tuning companies have upgraded the SLS AMG to increase its power output. One of these tuning specialists is Renntech. The tuning specialist was able to bump up the power output of the supercar to 635HP. Aside from the increased power, the SLS AMG from Renntech also enhance its torque to 540 lb-ft. The increase in the power output was made possible through the addition of new headers, brand new ECU and an all-titanium exhaust system.
The ignition timing of the Mercedes-Benz SLS AMG was also enhanced by the tuning company, which also modified its throttle mapping. The increased power output would definitely excite the owner of the tuned-up SLS AMG. However, it appears that Renntech-tuned luxury supercar is already available for sale in the US market through Exotic Motors Midwest, according to a report from gtspirit.com.
The price tag for this tuned up luxury sports car is at least $80,000, which would definitely put huge dent on the wallet of anyone who wants to own it. Basing on its price tag, this Renntech-modified SLS AMG is among the most expensive luxury sports car to have come out of the factory.
The huge price tag of the SLS AMG modified by Renntech cannot be attributed only to the increased power and torque since it also features a number of visual enhancements including its carbon-fiber interior trim and carbon ceramic brakes. The SLS AMG was also given a new sports suspension by the tuning specialist.
The SLS AMG also comes with a brand new set of three-piece forged ADV.1 wheels, brand-new rear diffuser and large-size carbon-fiber adjustable rear wing. All of these modifications give the new owner of the Renntech-modified Mercedes-Benz SLS AMG something to smile about.