Peter Parcon
September 23, 2014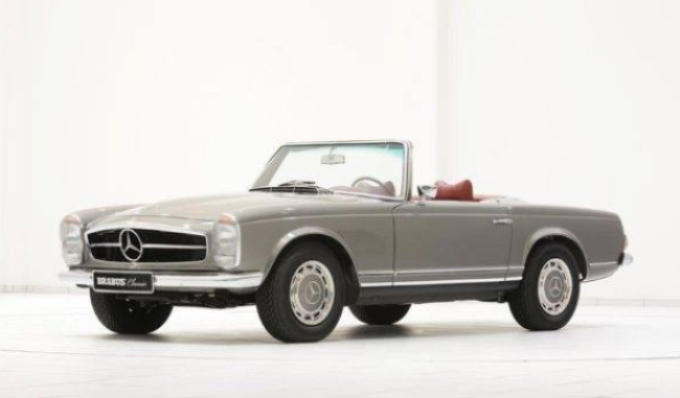 The last few decades have seen an increase in the value of vintage Mercedes-Benz SL models, with the Mercedes-Benz SL 280 Pagoda becoming the apple of the eye of numerous vintage luxury vehicle collectors. A perfect 1971 model of the Pagoda or Pagode from Brabus Classic was recently offered in the market at a price tag of around 259,000 Euros or $322,000, according to a report from motorward.com
Brabus Classic carefully restored the 1972 SL Pagoda to its original condition. In fact, a guarantee for the vehicle was included. Since it was restored, the left-hand-drive vintage luxury roadster shows 0 on its odometer. This indicates the 170HP straight-six engine of the vehicle is guaranteed to work without any hiccups.
The interior of the vehicle is clad in red leather and it also features a burgundy fabric roof along with a removable hardtop. The Mercedes-Benz SL 280 Pagoda also features 14-inch original wheels clad in 185 section tires from Michelin. It also comes with a soft suspension, high-profile tiles, small shifter and wooden steering wheel. All of these features indicate that it is designed for old-school driving at a cruising speed. This is understandable since the SL was not designed to be a sport car.
The SL 280 Pagoda is among the most-desired vintage car from any era. Aside from being a sought-after collectible, it is designed to be used every single day. The Pagoda is also considered as a cool vehicle to drive around town. A number of celebrities own a Mercedes-Benz SL 280 Pagoda mainly due to its overall appearance.